Face breast lift enlargement body shaping Sydney enhancement
Face breast lift enlargement body shaping Sydney enhancement
If you look at yourself in the mirror and see things you would like to change about your body. Well you can and without surgery, if it larger breasts, getting rid of man boobs, removing fat from here or there. It's all possible, we have gone past the dark ages and making changes here and there are now possible. You can look younger and be more confident in yourself, even improving the look and texture of the skin are now possible. With everyone living to be much older than our parents, we need to look after yourselves and be the best we can be.
What is the best way forward?
There are so many possibilities the best way is to book in for a free consultation. That way we can have a look at your concerns and suggest the best treatment options for you. Everyone is different and has different concerns and options. We are here for you and to help you.
Scope of treatments
These are just some of the treatments or possibilities.
Why not come and see us today, you can book online from here.
wikipedia.org/wiki/BodyShaping
Facebook reviews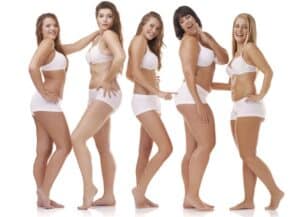 4.7 out of 5 - 17 reviews