How where best safe effective mole blemish removal Sydney
We often get asked how do I remove my mole or blemish? It is safe to remove my mole or blemish? Will it hurt removing my mole or blemish? Well you have arrived at the right place and I will try and answer all your questions. I can even tell you where to remove your mole or blemish, Xara Skin Clinic in Lane Cove. We remove moles and blemishes on a daily or weekly basis. You are in safe hands we have a great deal of experience in removing them.
How do I remove my mole or blemish?
Before we see a client, we ask they visit their doctor to see if it's malignant. Better safe than sorry.
We will make an appointment and have a look at the problem. We will discuss the treatment options. Let you decide and ask any questions. Tell you what to expect and give you a one treatment price. Some moles will grow back and require a follow up. If you would like to go ahead we treat you there and then.
Will it hurt?
The answer is generally no. There will be some discomfort but it should not be pain. We will ask you during the treatment to let us know if there is any. If required we can apply a local numbing agent.
The treatment Options?
We have several options depending on the problem. From IPL, YAG Laser or the RF pen. The RF pen is generally the best. We will discuss your options and recommend what we think is the best option for you. At the end of the day you decide.
Will there be any scarring?
In most cases no, but every mole or blemish is different as so your skin. Post treatment we can remove scars with our scare removal treatments.
Post treatment
An antibiotic ointment maybe required as well as a sun block. The treated area should avoid abrasion until fully healed.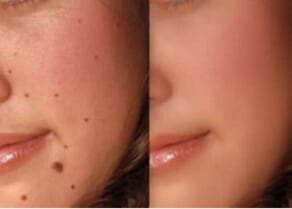 How where best safe effective mole blemish removal Sydney
References
Don't go past these Great Treatments

Check out these Fantastic Products

Come in to Xara Skin Clinic ™ in Lane Cove on the North Shore.
Talk to us today about starting your how, where, best safe mole blemish removal in Lane Cove treatment today. For an all over whole body experience come and see us in Lane Cove on the North Shore. Come and relax in our opulent ambiance, welcoming staff, the scent of essential oils, calming music, the soft cool breeze. For world class, exclusive treatments and products, we are the beauty and skin care experts in Lane Cove on the North Shore.
There are four free Lane Cove Council car parks in the Lane Cove village. Parking should not be a problem. Please pay us a visit. We are, Xara Skin Clinic™ Lane Cove, North Shore access via Birdwood Lane. We are the North Shore's best secret.
Facebook reviews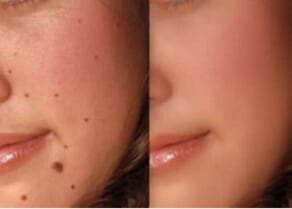 4.7 out of 5 - 17 reviews