!-- Facebook Pixel Code -->
Anti wrinkle injections Sydney #1 lets injection poison today
Apologies if you came to this page and it was unfinished, it got lost.
Anti wrinkle injections Sydney #1 lets injection poison today. If you are thinking of getting cosmetic injections, anti wrinkle injections dermal fillers, do yourself a favour. Research it and then think again. It may seem like a like a quick fix, but if anti wrinkle treatments are doing more harm than good?
What are anti wrinkle injections?
It is botulinum is a potent bacterial neurotoxin, in layman's terms it is a poison.
"Botox is a prescription-only drug, although people who aren't medical professionals do currently inject it. This can be done by non-doctors obtaining prescriptions from doctors, or in the case of beauty clinics, having one doctor ostensibly supervising multiple non-medical injectors, without actually being in the room during the procedure. But beware of going down the bargain-basement path – botulinum is a potent bacterial neurotoxin, and there are consequences if it's not used correctly."
Do wrinkle injections hurt, I haven't had one myself to I have read they do.
How long do they last, I depends, typically three to four months.
What are the side effects?
Again, I will quote choice so you don't think I am making things up.
"Possible side effects of Botox are usually temporary and restricted to the area of injection. They include drooping of the eyelids, bruising, headache, face pain, redness, swelling at the injection site, bruising, skin tightness, muscle weakness, numbness or a feeling of pins and needles and nausea." you can read more there.
What are fillers?
Again, quoting Choice;
"Rather than just smoothing or tightening skin, an injectable filler aims to change the facial profile to a more youthful one. "
Unlike wrinkle injections fillers can be hyaluronic acid which is a natural substance found in the body. They generally can last up to twelve months with so synthetic fillers lasting longer.
But just because it is natural the process of injections is not without risk.
"Dr Downie said blindness can occur when an artery is blocked by the dermal filler. "The filler or other substance is inadvertently injected into one of the blood vessels in the skin around, or under the skin around the eye," he said. ... Internationally, there have been 98 documented cases of blindness caused by fillers."
Can people tell if I am using injections
My answer to that is "Is the pope catholic?", I think even blind Freddy could tell. Just look on TV and you can see the injection army.
I am not saying don't do it, but what if there was a better way. Cheaper, lasts longer and you get a more natural look.
LED light therapy skin tightening

Lets injection poison today
References
Don't go past these Great Treatments

Check out these Fantastic Products

A better way
I will just list them and link to them.
If you would like to know more, just book in a free consultation. You can book online or over the phone.
Our skin treatments
remove forehead lines, frown lines are a wrinkle treatment
frown lines or crows feet and fine lines just disappear
no skin wrinkle injection dermal filler needling required lip filler or lip enhancement
double chin removal skin treatments
they are an anti ageing wrinkle treatments skin needling or lip filler
fine lines and wrinkles bunny lines crow's feet disappear full face
HIFU double chin skin treatments full face
pigmentation removal
and much more
Come in to Xara Skin Clinic ™ near the Sydney CBD
Talk to us today about starting your laser hair removal or anti wrinkle treatment today. For an all over whole body experience come and see us. Come and relax in our opulent ambiance, welcoming staff, the scent of essential oils, calming music, the soft cool breeze. For world class, exclusive treatments and products, we are the beauty and skin care experts.
There are four free Council car parks in the Lane Cove village. Parking should not be a problem. Please pay us a visit. We are, Xara Skin Clinic™ access via Birdwood Lane. We are the Sydney's best secret.
Anti wrinkle injections Sydney #1 lets injection poison today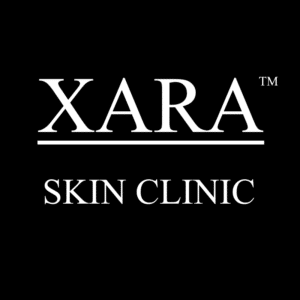 Anti wrinkle injections Sydney #1 lets injection poison today. I have never been able to understand doctors that inject poison into patents.
Service Type: Free consultations
Currency: AUD