!-- Facebook Pixel Code -->
Tighten sagging skin tightening treatments, stimulate collagen and elastin
Looking for effective fractional RF energy Thermagie-CPT tighten and contour skin lifting but cannot find what you are looking for? Looking for near instant results that continue to improve for months? That can last for 6 months to a few years for most clients? This is where Xara Skin Clinic comes in. If you are now to our site please take some time and bookmark us, so next time you can find us.
We are the leading provider of anti ageing Thermagie-CPT (radio frequency) skin lifting treatment. Performed by our highly qualified professionals using the latest innovative technology. Our Thermagie-CPT skin tightening treatment is specifically tailored to suit your individual needs and requirements. Our skin care services are provided with the highest level of integrity with unmatched hygiene and discretion.
We strive for excellence and an enhance client experience to ensure your satisfaction.
Cost Effective
Our cost effective Thermagie-CPT skin tightening treatments. We provide you with a full consultation prior to any treatment. The consultation provides a complete explanation of the treatment. Your expectations will be identified.
Our Thermagie-CPT treatments for tighter skin uses advanced heat technology. That will not only tighten your skin, but remove wrinkles and rejuvenate the skin. Our reliable Thermagie-CPT skin tightening is a non-surgical and non-invasive process that is safe and painless. You can rely on our specialists to provide you with the best possible results.
If you require more than one treatment, ask us for a package to save.
The Treatment
During the treatment process, our professionals can lift your eyebrows. Make your eyes look bigger, remove fine lines and wrinkles ,treat acne, remove of diminish surgical scars. Improve the overall texture of your skin with next to zero down time and a natural look which you don't get from medical a procedure surgery or injections.
Our Thermagie-CPT treatment can stimulate your skin to produce collagen. Significantly improving your sagging skin giving it a lift and in the process making it look young with anti-ageing results. There are many advantages of Thermagie-CPT treatment.
It is widely used on the whole body to rejuvenate the skin. Our treatment will allow you to enjoy the benefits of healthier, radiant glowing skin. Contact Xara Skin Clinic today to discuss our premium Thermagie-CPT skin tightening.
What about side effects from radiofrequency technology? The main one would be during the radiofrequency energy treatment feeling a heating sensation and afterwards a little redness for a few hours. But after a single treatment you should get visible results have a younger looking appearance, while the signs of ageing disappear. There is next to zero downtime from this procedure.
All without nasty anti wrinkle injections dermal fillers lip fillers.
Fantastic non surgical facelift skin rejuvenation
Fractional laser RF HIFU treatments near me #1 best results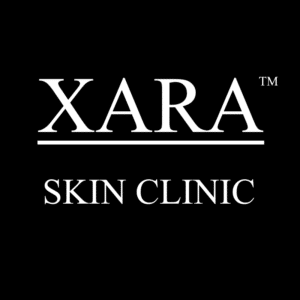 Fractional laser RF HIFU treatments near me #1 best results. Performed by our highly qualified professionals. If you have heard about fractional RF.
Service Type: Free consultation
Currency: AUD
Fractional RF skin lifting treatments near you #1 best results
Fractional RF skin lifting treatments near you #1 best results. Performed by our highly qualified professionals. If you have heard about fractional RF.
Make your booking today 02 9420 9777 at Xara Skin Clinic and Beauty Salon.
Please remember if you are unsure of a treatment or have questions, all you have to do is ask our trained staff, we are here to help you and; we make you look and feel fabulous.
Other great treatments
IPL or laser hair removal
fight the ageing process face
non surgical skin lifting chin sculpting
body contouring face neck focused ultrasound energy treatments
fat freezing body contouring chin sculpting cooling sensation
treat all layers of the skin rejuvenation for deep collagen fibres
no surgical skin treatments suitable for most skin types
and much more
Why not come and see us today?
We have rooms full of the latest beauty and skin care machines. In the last twelve months we purchased ten new machines. These are no cheap machines in fact the last thing we consider is cost. We know you want the safest and most effective treatments and we can only do that with the best machines.
But the best machines alone will not do it, we have the experts that know how to use them.
We make it easy to come and see us, with a free consultation. You can book online and over the phone. We are near the Sydney CBD, but unlike the CBD we have stacks of mostly three hour free parking. Just across the lane way from us in The Canopy.
For more information on Thermagie-CPT click here`