What is E_Light skin rejuvenated and skin lifts? It's a combination of intense pulsed lights (IPL) and RF. This means as well as helping to get rid of pigmentation, and veins and getting amazing anti ageing skin rejuvenation.
No medical team medical grade cosmetic injectables anti-wrinkle injections dermal fillers lip enhancement injectables, why? Because our treatments fix your problem rather than hide it. Please post a review, a link can be found on the home page.
How is it better?
The combination of IPL and RF includes all the befits of IPL rejuvenation with RF skin lifting. Essentially two treatments in one go, what could be better than that? Add a LED light therapy chaser, superb for sun damage.
What does it treat?
Broken capillaries
Rosacea
Redness
Increases collagen
ageing appearance
Firms and tightens the skin
Age spots
Fine lines and wrinkles
Works well with an LED rejuvenation chaser.
Benefits
Tighter and firmer looking skin, repair sun damage and overall radiant and healthier looking skin. Improved skin tone, and reduction in fine lines and wrinkles. Reduced pore size, amazing for acne and acne scarring. Reduction in freckles and UV-damaged derma.
After-care
There may be some redness that will disappear in a few hours with some it may take a day or two. Pigmented areas may go darker before fading away. Moisturise the treatment area. Avoid the sun, swimming, and abrasion to the treated area for a few days. A wonderful walk-in and walk-out treatment tailored to you and your skin.
Complimentary Consultation
We offer a complimentary consultation, contact us now. Why not get a skincare and beauty expert's advice on you and your skin, contact us. Booking your complimentary appointment today.
For the record, we don't do a medical team, needling skin, or fillers. Why, because we have moved on from the dark ages, as why. While you are here have a look at our laser hair removal laser specials and fight aging IPL skin rejuvenation laser treatments.
Skin rejuvenate and skin whitening
What we don't do
skin needling, lip fillers
Radiofrequency is a non-surgical cosmetic procedure that uses energy to heat the skin, leading to collagen production and tightening. The treatment works by delivering radiofrequency waves into the skin's deeper layers, causing controlled damage that triggers the body's natural healing response. This results in an increase in collagen production, leading to firmer, smoother, and younger-looking. In this article, we will explore the many benefits of radiofrequency treatments and what makes them so effective.
Non-Invasive and Painless
It is a non-invasive and painless procedure that does not require any incisions or injections. It uses energy to heat, and patients may feel a warming sensation, but it is not painful. This makes the procedure an excellent option for people who want to improve their derma without undergoing surgery or experiencing any pain.
Minimal Downtime
Requires minimal downtime, meaning that patients can resume their normal activities immediately after the procedure. Unlike other cosmetic procedures such as facelifts or laser treatments that require days or even weeks of downtime, radiofrequency requires no downtime at all. Patients may experience some redness or mild swelling immediately after the procedure, but it typically subsides within a few hours.
Versatility
They are versatile and can be used to treat a variety of skin concerns, including fine lines and wrinkles, sagging acne scars, and stretch marks. The treatment can be applied to different areas of the body, including the face, neck, chest, and arms, making it a versatile option for anyone looking to improve their appearance.
Safe and Effective
They are safe and effective, with minimal risk of side effects. The treatment uses energy to stimulate collagen production, a natural process in the body. There is no risk of scarring, infection, or other complications associated with surgery or other invasive cosmetic procedures.
Long-Lasting Outcome
Offer long-lasting outcomes that can last for up to a year or more. The treatment stimulates collagen production, which helps to restore the skin's elasticity and firmness, leading to a more youthful appearance. Patients may require multiple treatments to achieve an optimal outcome, but the outcomes are long-lasting and can be maintained with regular touch-ups.
Improves Texture and Tone
Improve the texture and tone, making it smoother and more even. The treatment can reduce the appearance of fine lines, wrinkles, and acne scars, giving a more youthful and radiant appearance. It can also improve the appearance of sun damage, dark spots, and uneven tone.
Quick and Easy
Are quick and easy, with each session taking approximately 30 minutes to an hour. Patients can schedule the procedure during their lunch break and return to work or their normal activities immediately afterwards. It requires no preparation or downtime, making it a convenient option for anyone with a busy schedule.
Stimulates Collagen Production
Stimulate collagen production, which is essential for maintaining a healthy and youthful-looking. Collagen is a protein that gives its elasticity and firmness, but as we age, our body's production of collagen decreases, leading to sagging and wrinkles. It helps to stimulate the production of collagen, which helps to restore the skin's elasticity and firmness, leading to a more youthful appearance.
Minimal Side Effects
Have minimal side effects, the most common being mild redness and swelling immediately after the procedure. These side effects typically subside within a few hours and do not require any special arrangement. It is safe and effective.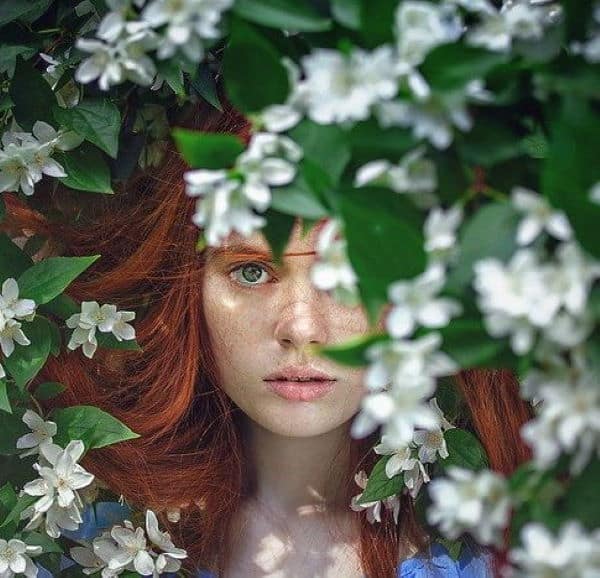 IPL skin rejuvenate
Don't go past these Amazing Offerings

Check out these Smashing Products

If you are after better skin - What's stopping you?
We have amazing treatments such as:
ultrasound
HIFU
RF
fractional laser
skin treatments
carbon laser
rosacea
fantastic skin care products
and much more
But you don't need to be an expert in skincare, because we. Just make a booking a free appointment and let us do the rest. It is that easy and with parking we have you covered, we have stacks of it and that is not lip service.
Other clinic options range
skin treatments tattoo removal
don't forget our blog section
and much more terms conditions apply
We have some fantastic specials on laser tattoo removal, skin treatments, and fat removal prices on the specials page.
Skin resurfacing treatments have been gaining popularity in recent years as people look for ways to improve their texture, tone, and overall appearance. While there are many options available, non-surgical resurfacing treatments have become increasingly popular due to their convenience, minimal downtime, and impressive results. In this article, we will explore some of the best non-surgical resurfacing treatments available.
Microdermabrasion
Microdermabrasion is a popular non-surgical resurfacing that involves the use of a particular machine to exfoliate the outer layer. The machine uses a fine spray of microcrystals to gently remove the dead cells, leaving it looking smoother, brighter, and more youthful. The treatment is non-invasive, painless, and requires no downtime, making it a great option for those looking for quick rejuvenation.
Chemical Peels
Chemical peels are another effective non-surgical resurfacing treatment that involves the application of a chemical solution to the skin. The solution works by removing the outer layer, revealing a fresher, smoother layer beneath. There are several types of chemical peels available, including superficial, medium, and deep peels, each with varying levels of intensity and downtime. Superficial peels are the mildest and require little to no downtime, while deep peels are the most intensive and may require several days of recovery.
Laser Resurfacing
Laser resurfacing is a non-surgical resurfacing that uses laser technology to penetrate the outer layer. The laser beam penetrates the skin and energies damaged cells, leaving it looking smoother and more youthful. There are two types of laser resurfacing treatments available: ablative and non-ablative. Ablative laser resurfacing is more intensive and requires a longer recovery time, while non-ablative laser resurfacing is less invasive and requires less downtime.
Radiofrequency (RF) Microneedling
RF microneedling is a non-surgical resurfacing that combines two technologies: microneedling and radiofrequency energy. It involves using a device containing tiny needles that penetrate and deliver radiofrequency energy deep into the skin. The energy heats up the skin's tissue, stimulating the production of collagen and elastin, which helps to improve texture and firmness. RF microneedling is a safe and effective treatment that requires minimal downtime.
Ultrasound Tightening
Ultrasound tightening is non-surgical resurfacing that uses ultrasound technology to stimulate collagen production deep within the skin. This involves the use of a device that emits high-frequency sound waves, which penetrate the skin and heat up the tissue. This heat energy stimulates the production of collagen, which helps to tighten and firm the skin. Ultrasound to tighten is safe and effective that requires no downtime.
Come into Xara Skin Clinic ™
Talk to us about starting your LED light therapy now. For an all-over whole body experience, come and see us. Come and relax in our opulent ambience, welcoming staff, the scent of essential oils, calming music, and the soft cool breeze. For world-class, exclusive offerings and products, we are the beauty and skincare experts.
There are four Council car parks in Lane Cove village. Parking should not be a problem. Please pay us a visit. We are Xara Skin Clinic™ access via Birdwood Ln.
Spiffing skin resurfacing treatments near me stunning outcome
Spiffing skin resurfacing treatments near me stunning outcome. If you are after superb options and RF tightening skin into the mix. Better treatments for you.
Service Type: Complimentary consultation
Currency: AUD
Will I be able to find parking?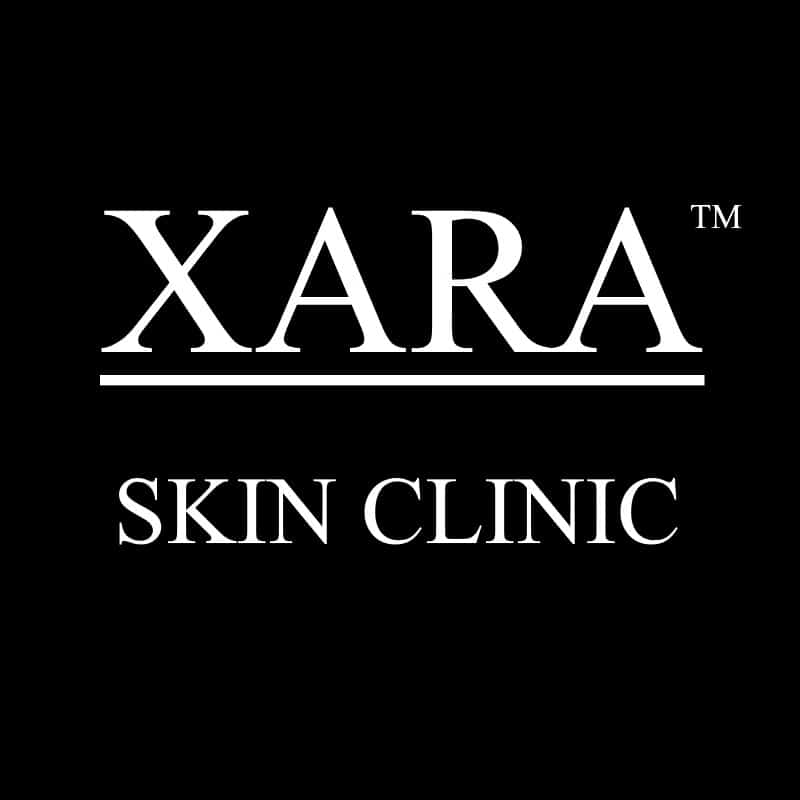 Yes, we have 500 stops in The Canopy across the street.
Superb effective skin solutions from light near you wonderful look
Superb skin solutions from light near you wonderful look. If you are after stunning options and RF skin lifting into the mix. Better treatments for you.