!-- Facebook Pixel Code -->
We have just ordered our new hydra facial peel machine. What another hydro facial peel facial machine you may ask? Well we are doing so many hydra facials these days, if our existing machine breaks down for any reason we end up with disappointed customers. That is something we don't want to happen.
Something new
Another reason for the new machine, although our hydra facial machine is a great machine, things have moved on. With the new machine we are able to offer more hydra facial treatments that, the older machine just can not do. Beside the three hydro facial bottles of;
AS1 for cutin cleaning
AS2 for exfoliating
AO3 the moisturise the skin
We have the
Facial micro current stimulation (MCS) roller
Which increases skin elasticity, improves blood circulation and activates collagen.
Dipolar RF, freezing and scrubber head
Which promotes ossein contraction to tighten the skin and shrink pores.
The ultrasound head
It provides a deep massage of the skin, which is great to great rid of blackheads and acne.
The micro droplet head
It produces micro droplets of between 2 and 200 microns to moisturise the skin. These micro droplets can easily enter the skin, we can use this for serum delivery.
The hydro head
This is very much the same as our older machine. Which has now after 5 years of duty has gone to beauty machine heaven and has been replaced with our oxygen aqua jet peel machine.
New facials
As you can see the new machine allows us to offer more advanced treatments. We always want to offer our customers the latest and very best treatments. We spend up big to give to give you the safest and most effective treatments. We do that because we know that is what you are after. Why not try our deep cleansing hydro dermabrasion facial or our signature facial the non-surgical facelift?
Ask an expert
If you are confused why not book in a free consultation and ask an expert what treatment is best for you. You can then ask the expert questions, like what can I expect, will it hurt and more. That way you will know what to expect when you get your treatment.
Hydro peel facial treatment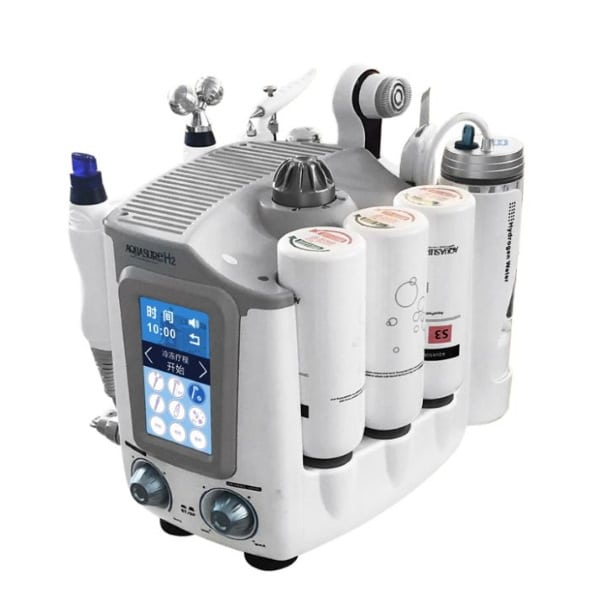 Ultrasound scrubber bipolar RF frozen facial
 References
Don't go past these Great Treatments

Check out these Fantastic Products

Great for
anti ageing attacks fine lines
your skin concerns and to remove dead skin
sun damage skin facial treatment
facial massage for all skin type or skin types
gift card skin analysis
facials in Sydney for your skin conditions
and much more near Sydney CBD
Other great treatments
picosecond laser tattoo removal
great double chin treatments to remove double chin
Anti aging all without medical grade anti wrinkle injections dermal fillers or skin needling, why because we have a better way.
Come in to Xara Skin Clinic ™
Talk to us today about starting your oxygen facial for sensitive skin treatment today. For an all over whole body experience come and see us. Come and relax in our opulent ambiance, welcoming staff, the scent of essential oils, calming music, the soft cool breeze. For world class, exclusive treatments and products, we are the beauty shop and skin care experts.
There are four free Council car parks in the Lane Cove village. Parking should not be a problem. Please pay us a visit. We are, Xara Skin Clinic™ beauty salon and day spa access via Birdwood Lane. We are the Sydney's best secret.
Aqua peel hydra dermabrasion facial Sydney Korean #1 great
Aqua peel hydra dermabrasion facial Sydney Korean #1 great. We are now able to offer this fantastic treatment, with ultrasonic scrubber, bipolar RF and more.
Service Type: Free consultations
Currency: AUD