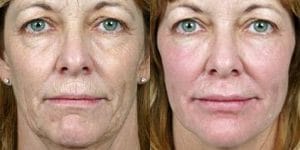 Thermagie-CPT fractional RF treatment Sydney #1 tighten skin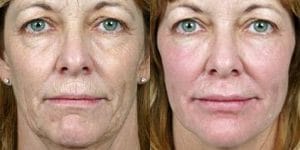 Thermagie-CPT fractional RF treatment Sydney #1 tighten skin
If you have found this page you obviously know what you are looking for. If you are looking in the mirror and don't like what you see, wrinkles, lines, sags, it might be time to do something about it? Just think how your self confidence will rise. I am male, close to sixty and people think I am close to forty. I have had a few non-surgical face lifts and have had great results.
After the treatment I can feel the face is tight and wrinkles just disappear, this lasts for years. I get day one benefits which continue to get better for months. We offer three different treatments and combine the three for a super treatment. The three are RF, fractional RF and HIFU, why the three because they all work a little different, effect fat differently and different layers of the skin.
We are the Experts
When you choose our skin tightening treatment at Xara Skin Clinic. We ensure that you can experience a safe and effective procedure. That will leave your skin looking healthy and radiant. We are an industry leader in skin care and specialise in skin tightening. With state of the art Thermagie-CPT technology. Known for our exclusive skin tightening and outstanding service.
You will feel welcomed from the moment you step through our door. Xara Skin Clinic is Sydney's one stop shop for skincare and beauty treatments. We continuously provide our clients with the best possible results.
Thermagie-CPT Skilled Experts
Our Thermagie-CPT skilled experts have a comprehensive understanding about the different types of skin and how to best care for your skin. Our Thermagie-CPT skin tightening will stimulate the fibroblast cells within the skin that produce collagen and elastin. Improving the tightness of your skin, controlling enlarged pores and gives a more even complexion.
Which reduces or removes your fine lines and wrinkles. Leaving your skin feeling smoother. Our skin tightening does not require anesthesia and treatments are carried out every 2-3 years or as required.
Reliable Skin Tightening
Our reliable skin tightening service will provide you with a consultation prior to the treatment. Which  ensures you have an understanding of the procedure. With careful consideration of your circumstance. We specifically develop a treatment plan that will meet your requirement.
That targets your problem areas to give you your desired results. Our skin tightening treatment will make you look and feel fabulous. Not only saving you time and money with our affordable rates. Contact us at Xara Skin Clinic today to book our second to none skin tightening treatment.
Skin Tightening Thermagie-CPT Fractional RF Treatment Lane Cove
Make your booking today 02 9420 9777 at Xara Skin Clinic and Beauty Salon.
Please remember if you are unsure of a treatment or have questions, all ask our trained staff. We are here to help you. We make you look and feel fabulous.