Hydro Microdermabrasion sydney - Hydro diamond oxygen microdermabrasion Sydney
Hydro diamond oxygen microdermabrasion Sydney #1 best effect. We have the very latest in hydro microdermabrasion, diamond microdermabrasion and Oxygen skin therapy.
Water microdermabrasion
Oxygen spray
Hydro microdermabrasion
Hydro microdermabrasion is a gentile soothing, non invasive, non irritating, moisturising treatment that is kind to your skin. It uses water to clean, exfoliate, cleanse, hydrate your skin to clearer more beautiful skin without discomfort. No chemicals, just pure clean water, what could be better?
resulting in clearer
more beautiful skin
Diamond microdermabrasion
Diamond microdermabrasion, is a crystal free system that replaces the crystals with a diamond tipped wand. That means areas that could not be effectively treated before can be treated, such as around the eyes. This is a much better way to go, no risk of stray crystals getting up the nose, in the mouth or eyes.
Oxygen spray
The oxygen spray is used as a near instant pick me up for tried dull lifeless skin. You can see the change before your eyes.
Acne
Sensitive Skin
Oily skin
Skin whitening and rejuvenation
Face lifting and tightening
Pouch removal
Black circles around the eyes removal
Improve dark yellow skin
Wrinkle removal: eyes, face and skin tightening
Improve allergic skin
Why is hydro gaining popularity
If you are not sure what a hydro facial is have a look at the video on the right. Now there are more than one hydro facial and then there are the hydro peels. When you try one you will see why it is replacing micro dermabrasion. With micro dermabrasion if the operator is not skilled you can risk blood and skin loss. There is no such problem with a hydro facial.
Not all the same
I the video is just an example of a simple hydro facial, When you add RF hot and then cold, ultrasonic, micro current massages it goes to a whole new level. Things ant what they use to be, that dam science has got in the way and made things better. Lucky us.
The good news is you do not have to be an expert, we are the experts and we offer free consultations.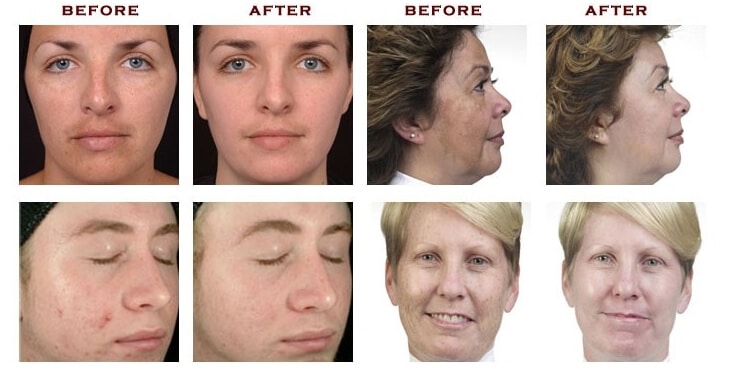 Hydro diamond oxygen microdermabrasion #1 best effect
References
Don't go past these Great Treatments

Check out these Fantastic Products

Come in to Xara Skin Clinic ™ in Lane Cove on the North Shore 
Talk to us today about starting your treatment today. For an all over whole body experience come and see us in Lane Cove on the North Shore. Come and relax in our opulent ambiance, welcoming staff, the scent of essential oils, calming music, the soft cool breeze. For world class, exclusive treatments and products, we are the beauty and skin care experts in Lane Cove on the North Shore.
There are four free Lane Cove Council car parks in the Lane Cove village. Parking should not be a problem. Please pay us a visit. We are, Xara Skin Clinic™ Lane Cove, North Shore access via Birdwood Lane. We are the North Shore's best secret.