!-- Facebook Pixel Code -->
Excessive sweating Sydney #1 best treatment fight the sweat
Excessive sweating Sydney #1 best treatment fight the sweat. If you sweat at the drop of a hat, there maybe something you can do about it. On side effect of laser hair removal, is you do not sweat as much. If seems that while the laser is zapping the hair follicles it is also zapping the sweat glands. Or it could be the fact you don't have any hair there. Either way you could be killing two birds with one stone.
Great discounts
Why not book in today while we have some great specials. They won't last so hurry up and book online or over the phone. Come and see us soon.
Frequently asked questions
Q. What is excessive sweating a sign of? A. Excessive sweating, or hyperhidrosis, can be a warning sign of thyroid problems, diabetes or infection. Excessive sweating is also more common in people who are overweight or out of shape. The good news is that most cases of excessive sweating are harmless.
Q. When should I be concerned about sweating?
A. For others, it's a sign of a more serious medical issue, like a heart attack, infection, thyroid problem, or even cancer. If you sweat excessively and aren't sure why, visit your doctor to rule out underlying medical issues and develop a treatment plan.
Q. Why do I sweat so much and so easily?
A. Generalized hyperhidrosis is often a symptom of an underlying health condition, including metabolic disorders (such as hyperthyroidism), diabetes, infections or lymphatic tumors. Excessive sweating can also result from alcohol abuse or withdrawal, or be brought on by certain medications, particularly antidepressants.
Q, Underarm sweating, what is I sweat under the arms?
A. Well laser hair removal can help there, it reduces the amount of sweating. This is a treatment that can be used over most of the body.
Why not ask for a free consultation, you can book online or over the phone. Why not do something just for you today?
We make it easy to come and see us, we are across the road for 500 mostly three hour free car parks. We also have the three major super markets just a stone though from us and fantastic restaurants and cafes. you can make a day of it.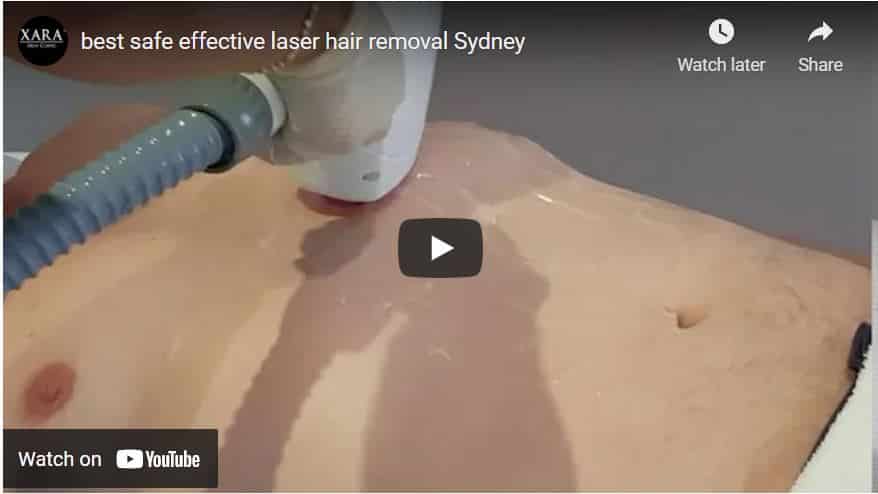 Great diode laser hair removal treatments
References
Don't go past these Great Treatments

Check out these Fantastic Products

Scope
laser hair removal can help excessive underarm sweating
no medical rebate
less sweat glands seems to be one of the side effects of laser hair removal
no skin cancer treatments
and more
Come in to Xara Skin Clinic ™ 
Talk to us today about starting your treatment today. For an all over whole body experience come and see us. Come and relax in our opulent ambiance, welcoming staff, the scent of essential oils, calming music, the soft cool breeze. For world class, exclusive treatments and products, we are the beauty and skin care experts
There are four free Council car parks in the Lane Cove village. Parking should not be a problem. Please pay us a visit. We are, Xara Skin Clinic™ access via Birdwood Lane. We are the Sydney's best secret.