!-- Facebook Pixel Code -->
Do you have hard to shift stubborn fat you just can't move? Body sculpting fat freezing is the treatment for you. Where you can quickly and effectively target fat. How good is that? No need to spend hours in the gym and that fat is not moving. Each body sculpting treatment take ~ 60 minutes. Cryolipolysis, or cool sculpting are all names for freezing fat.
You Save Time and Money
You save time and money with us because we have the latest machine. Which means larger cup sizes, more effective treatments, better comfort, less treatments. Great prices, up to four cups at once which saves you time.
Freezing Fat
Body sculpting freezing fat, cryolipolysis or cool sculpting is one of the most effective. Non-invasive medical cosmetic technologies fat reduction and lose weight. The computer controlled cooling machine applies cooling to the skin and fatty tissue.
How it Works
This cooling is maintained for a pre-set time in order to crystallize the fat cells and kill the cells that where used to store fat. After the fat cells die the natural depletion of the dead cells starts. Continued depletion of fat cells results in a general decrease in the fat levels of ~ 20-30%* in the treated area and dead fat cells are removed in a matter of weeks via the lymphatic system.
The body contouring non-surgical fat freezing treatment head use a vacuum, which sucks in the unwanted fat rolls. It heats and cools the fat in a very precis manner. The cooling effect on the fat cells kills the cells. The metabolic process removes the dead fat cells. All this without diet and exercise.
Post treatment
To state the obvious the treated area will be cold, it will be massaged to help it warm up. In rear cases there may be bruising if there is not enough fat. The area will be red for an hour or two. It carry on as per normal.
Book a Free Consultation
We locate the pockets of fat, agree on the treatment area, put together a treatment plan. This could include abs, chin sculpting, outer thighs, double chin and more. Now lets get some real results from this weight loss treatment.
Note
* note different people get different results, we cannot control diet exercise or other factors outside of the clinic. The figures are not our own figures, they are machine manufactures figures and from case studies. We use the treatment and have got similar results.
Benefits
great for removing love handles double chin
diet and exercise optional, great for stubborn pockets of fat
this really is body contorting at its easiest, book a free consultation
Make a booking for a complimentary consultation, you can book online or over the phone.
Non-invasive safe and effective treatments to shift fat
There one day gone tomorrow, say goodbye to your fat
References
Don't go past these Great Treatments

Check out these Fantastic Products

Don't forget to have a look at our blogs for up to date information on new machines and services. We have purchased a new fat freezing machine recently, which really is a great machine. There is a blog on the machine if you care to look in the blogs section. It has some really nice features such as four treatment heads. Individual settings for each treatment head, which means more effective treatments.
Sort start vacuum is another great feature. Also click on the specials at the top of the page for some real savings. If you are after more than three treatments ask us for a package price. Thank you for visiting our site, come and see us soon.
Other great treatments
IPL and diode laser hair removal
skin tightening
cellulite treatment
and much more near Bondi Junction
No medical grade anti wrinkle injections dermal fillers required, why? Because our treatments fix the problem rather than hide it.
We are one of Sydney's best fat removal and cellulite treatment experts in Lane Cove on the North Shore.
Come in to Xara Skin Clinic ™
Talk to us today about starting your skin rejuvenation treatment today. For an all over whole body experience come and see us. Come and relax in our opulent ambiance, welcoming staff, the scent of essential oils, calming music, the soft cool breeze. For world class, exclusive treatments and products, we are the beauty and skin care experts.
There are four free Council car parks in the Lane Cove village. Parking should not be a problem. Please pay us a visit. We are, Xara Skin Clinic™ access via Birdwood Lane. We are the Sydney's best secret.
Cryolipolysis fat removal Sydney best cheap 1 effective safe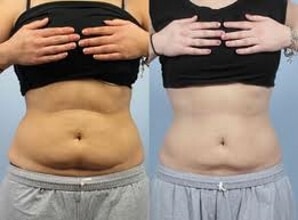 Cryolipolysis fat removal Sydney best cheap 1 effective safe , Lane Cove, remove that hard to shift suborn fat, it really is as easy as reading a book.
Service Type: Free consultations
Currency: AUD
Cryolipolysis fat removal Sydney best cheap 1 effective safe
Cryolipolysis fat removal Sydney best cheap 1 effective safe , Lane Cove, remove that hard to shift suborn fat, it really is as easy as reading a book.