!-- Facebook Pixel Code -->
What a better body? Come and see us about your body sculpting skin tightening experience. This is really a fantastic way for getting a better face and body. What to look ten years younger? It is possible with cavitation body sculpting and radio frequency fat reduction skin treatments. Lose weight and tighten the skin at the same time, what a great fat treatment?
Fantastic new machine
80 KHZ cavitation
This head is great for exploding a large number of fat cell and helping the body removing fat. What happens is it is like a singer breaking a glass with sound waves.
Light and bio
This is great for lymphatic drainage, promoting blood circulation and detoxification. Fantastic for back pain, shoulder inflammation and leg and waist weakness.
Vibration and heat
Great for tighter skin and promoting collagen and elastin.
Vacuum and RF
This is aft reduction head with vacuum to be more effective.
Book now and save
Why not take advantage of our body sculpting specials while you can? There are currently some great body contouring cavitation specials that won't last.
Cavitation fat skin treatments
During body contouring non-surgical fat cavitation treatment the high-performance ultrasound waves generate micro-bubbles in the tissues of the treated area. When these micro-bubbles collapse, they create an abrupt pressure change that dissolves the cells that are used to store fat  in the local area which are then removed via the metabolic process. The dissolved fat cells get to the liver through the lymphatic system, the liver decomposes of the fat cells and they leave the body with as urine.
The body contouring cavitation treatment Sydney model is an exclusive, beauty device since it operates at the 40Khz frequency. Due to the specific frequency and the high-energy level, it achieves a deeper and longer lasting effect.
If you are looking for double chin sculpting, look in HIFU or cryolipolysis fat freezing. We get some great results.
Book a free consultation for body sculpting, book here or over the phone. Ask us about our radio frequency skin lifting, non-invasive face lifting and cryolipolysis fat freezing.
Does it work?
That is the question, well we got the new machine today and had to take it for a test drive. I had an operation scar for the last 50 years and in one treatment it is as flat as a pancake. We gave the vacuum RF a go and you could see the skin was tighter after the treatment. Couldn't forget the cavitation, but we will have to wait a few days to see the results.
OK, one day latter I can say it has worked, doing a pinch test. It's gone from 10mm or more to 2 or 3 mm and the skin is tight. OK, what happened here is Cristine did some tightening skin treatment first, she just couldn't help herself. The next day it was soft after the cavitation effects came though. It took about a week for the body to get rid of the fat. I can see some great results. I would space treatments two weeks apart.
In two weeks I will get some more, on other parts of the body. If it has worked this well for me I am sure it will work for you.
All in all we are very happy with the machine and I am sure you will be too. Is it better than freezing fat? Well I think so, it also has the benefit of been able to treat areas that freezing fat can not. Will post some pictures in the next few weeks.
Come and see us about your body shaping treatment
We are Sydney's experts in non-invasive fat loss treatments. Fine lines, wrinkle, the appearance of cellulite  and stretch mark removal. Our treatments are not painful, you don't sweat, in fact you can read a book while getting your treatment. We really make fat reduction treatments easier than going to the gym. All this without any medical grade mumbo jumbo.
Xara Skin Clinic is located in Lane Cove where there is plenty free parking. Book a free consultation, so what have you got to lose?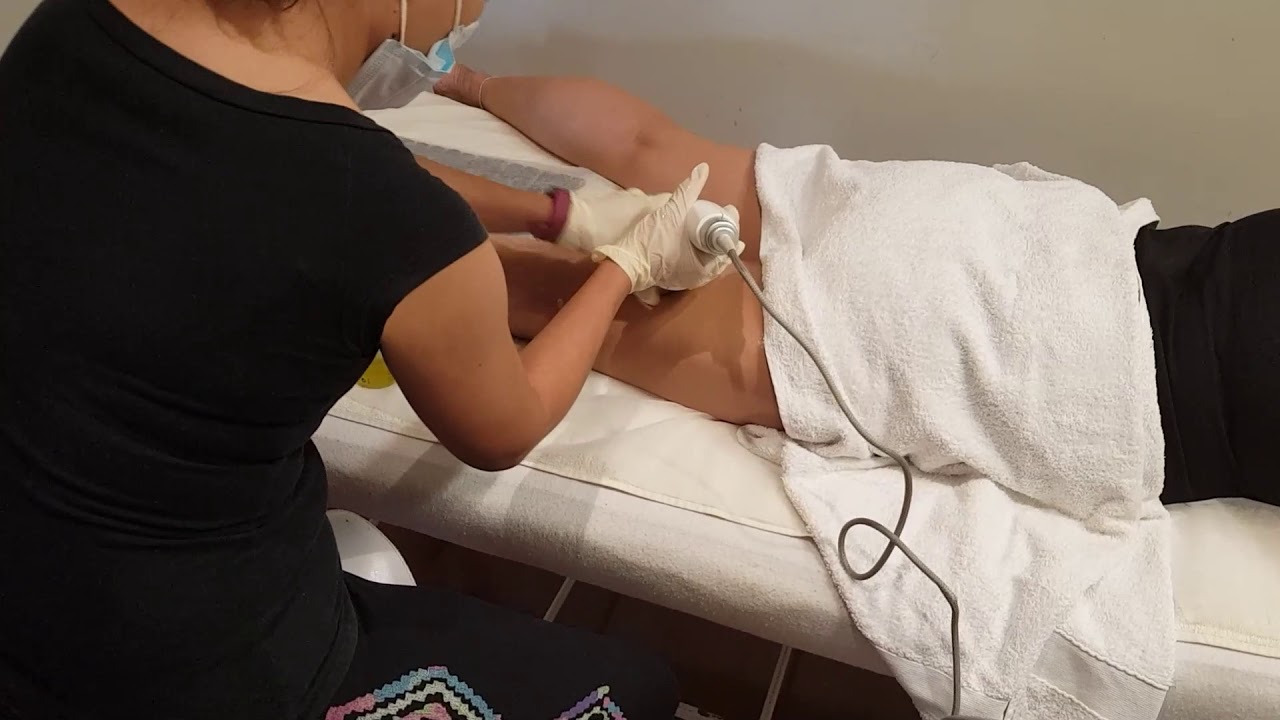 Cavitation treatment in action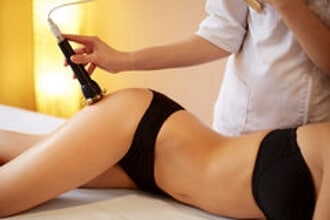 References
Don't go past these Great Treatments

Check out these Fantastic Products

Treatments Scope:
Cellulite reduction
Breaks up the fat cells in the pockets of fat
Great for most areas of the body, lift skin and reduce fat
highly focused ultrasound treatments
Improves skin texture and a reduction, fat treatment
Suitable for people with loose skin, especially those are unwilling to undergo surgery
No post treatment rest time required, no incisions or scars
Anti wrinkle removal and repair of stretch marks with radio frequency skin lifting
Cellulite reduction loose skin treatment
Anti ageing cellulite removal for the whole body neck and back tightening, shaping, chest shape adjustment, waist and abdomen circumference shaping, hip and leg shaping)
If you are looking to kill the cells used to store fat you have come to the right place
book a consultation for free today and get your treatment options
Come in to Xara Skin Clinic ™
Talk to us today about starting your skin rejuvenation treatment today. For an all over whole body experience come and see us. Come and relax in our opulent ambiance, welcoming staff, the scent of essential oils, calming music, the soft cool breeze. For world class, exclusive treatments and products, we are the beauty and skin care experts.
There are four free Council car parks in the Lane Cove village. Parking should not be a problem. Please pay us a visit. We are, Xara Skin Clinic™ access via Birdwood Lane. We are the Sydney's best secret.
RF fat removal cavitation treatment Sydney #1 best cellulite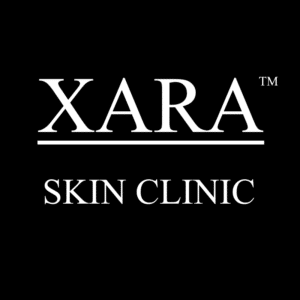 RF fat removal cavitation treatment Sydney #1 best cellulite is quick, effective. You have come to the right place, we can get you a better body, why not book online?
Service Type: Free consultations
Currency: AUD
RF fat removal cavitation treatment Sydney #1 best cellulite
RF fat removal cavitation treatment Sydney #1 best cellulite is quick, effective. You have come to the right place, we can get you a better body, why not book online?