!-- Facebook Pixel Code -->
Here is an effective treatment to remove ugly unsightly red veins? Are your spider veins a cause for embarrassment? Do you have to hide your legs or other body parts? Well-read on, we can remove your red vein treatment. We have had years of experience in laser, E-light and IPL treatments.
The Treatments
We offer both IPL, E-light and laser red vein  treatments. Both are effective, vein treatments with good results. Each treatment is painless and safe. IPL and E-light is a milder treatment which may require more treatments to get the result you are after. YAG laser is a more powerful laser that works deeper under the skin. The YAG laser maybe the better treatment if IPL is not getting the result you are after. One of the benefits of YAG laser treatment is they can treat people with darker skin types. We can adjust the power for IPL, E-light and laser up or down, if any discomfort it felt. These laser treatments are really good at removing the blood vessels.
Which types of veins can be treated?
The removal treatments include;
varicose veins laser treatments
Free Consultation
Rather than us trying to help you decide what treatment is best for you on the internet. Just make a booking for a consultation for free. Let an expert look at the problem and advise you what treatment option is best for you. You are in good hands we remove red veins and broken capillaries on a daily basis. Why not get another treatment while you are here?
Make a booking today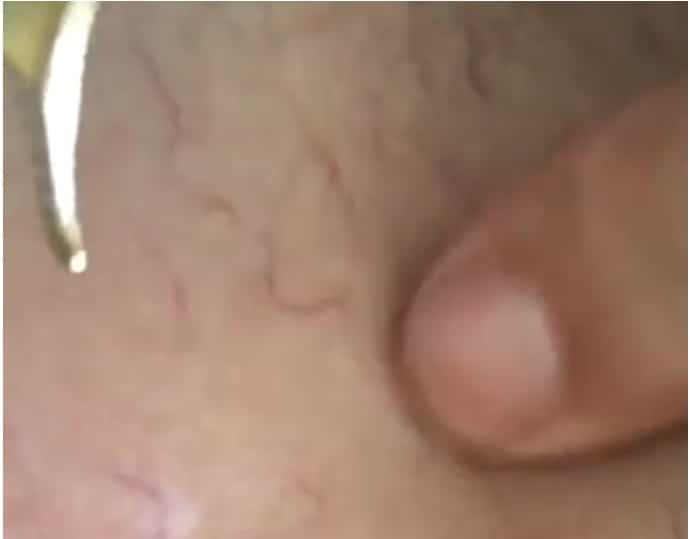 Our fantastic 980 vein laser great for broken capillaries
IPL laser varicose veins treatment
We save you
We save you time and money with our latest 980 laser, in most cases just one treatment is required. Yes, that's right, we save your time by not having to come back three or four times. That also saves you money, a cheaper more effective treatment for you.
Don't go past these Great Treatments

Check out these Fantastic Products

While you are here check out our specials on spider veins, spider vein treatments, mole removal and laser hair removal.
Other great treatments
laser vein spider veins treatments
picosecond laser tattoo removal
laser fractional skin rejuvenation
acne scarring treatments
mole removal
treatments for sun exposure
treatments for your skin concerns
safe and effective vein treatment and broken capillaries
diode laser hair removal
fractional RF skin rejuvenation
no dermal filler or dermal fillers here
and much more
Come in to Xara Skin Clinic ™
Talk to us today about starting your mole removal skin treatments today. For an all over whole body experience come and see us. Come and relax in our opulent ambiance, welcoming staff, the scent of essential oils, calming music, the soft cool breeze. For world class, exclusive treatments and products, we are the beauty and skin care experts.
There are four free Council car parks in the Lane Cove village. Parking should not be a problem. Please pay us a visit. We are, Xara Skin Clinic™ access via Birdwood Lane. We are the Sydney's best secret.