!-- Facebook Pixel Code -->
Massage therapy, what a way to window and relax after a hard day and relieve tension in muscles. If you are overstressed of have aches or pains. Come in and let use help you relax a de-stress, with our expert massage beautician. What a menu of massage therapy massages for you to choose from. By our qualified massage therapist.
Type of massage services
Reflexology massage
A Reflexology massage involves pressure being applied to different parts of the hand, feet and ears with different amounts of pressure to the pressure points. It is a way of treating different organs that are connected to these parts.
Massage Swedish massage
This is different than a massage deep tissue massage or an oil massage. A Swedish massage is where the skin is oiled up and beautician applies different massage strokes. This warms up the muscles releasing tension and breaking up muscle knots call adhesions. This is a full body massage in Sydney and relaxation massage. What a way to relax after a hard day or workout? With a massage Swedish on our day spa.
Massage hot stones
The hot stones are used to help relax you, easing tense muscles and soft tissue damage. During the hot stones are placed on different parts of the body. What a way to go? If you have not tried a hot stones massage then try one today. If you want to notice the hot stones up a bit. The hot stones can be replaced with vibration and heat to enhance the effect.
Remedial massage
See massge swedish day spa body treatments.
Indian head massage
Helps increase joint flexibility and mobility in the neck and shoulders. Improving blood circulation, knots and muscle tension. Relaxing connective tissues and removing toxins. The head is where there are a number of lymph nodes. What a way to get rid of tension caused by the kids?
Our massage therapy packages
Our massage therapists are qualified and fully trained, they are not young students looking for part time work.
We have an expert massage therapist trained in massage techniques. Ask us about our combination packages (day spa packages), such as massage and aromatherapy. Or, a facial with full body massages in Sydney as above. Tell us what you are after and we can package it up, saving you time and money. Why not come and see use we are just outside the Sydney CBD, but the difference is we have free parking. We offer free consultations, speak to our massage therapist today.
Also see foot spa ionic detox foot spa detox.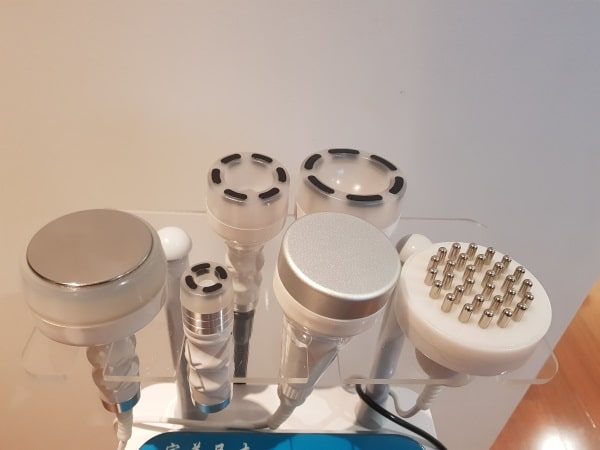 Reflexology foot massage in Sydney spa treatments
References
Don't go past these Great Treatments

Check out these Fantastic Products

Note we do not offer
remedial massage remedial massage
we are not medically reviewed or offer medical advice even thought the clinic manager is a nurse and it could be consider medically reviewed we referrer clusters to their GP for medical advice.
Thai massage or traditional Thai massage
couples massage, due to room space. We can accommodate couples massage one after the other
pregnancy massage or sports massage
Frequently asked questions
Q. Is an Indian head massage good for baldness?
A. Anything that improves blood flow to the head will help nourish the head which in return to encourage strong hair growth.
Q. Will an Indian head massage help my anxiety.
A. It encourages improved oxygen supply to the brain which is none of the best things to help one's mood and anxiety.
Q. Which is better Swedish or deep muscle massage?
A. Swedish or deep tissue massage  read that and you decide.
Q. Is the Swedish massage an essential oil massage?
A, Yes, it is an massage with essential massage oils.
Q. Is reflexology painful?
A. It should not be painful unless you have an underlying condition.
Q. How often should I get foot reflexology?
A. To start a session every week for six to eight weeks and then top ups every four weeks.
Q. What would you recommend as a massage for your body or relaxation massage?
A. The Swedish massage.
Come in to Xara Skin Clinic ™  Day Spa
Talk to us today about starting your massage services treatment today. For an all over whole body experience come and see us. Come and relax in our opulent ambiance, welcoming staff, the scent of essential oils, calming music, the soft cool breeze. For world class, exclusive treatments and products, we are the beauty and skin care experts.
There are four free Council car parks in the Lane Cove village. Parking should not be a problem. Please pay us a visit. We are, Xara Skin Clinic™ access via Birdwood Lane. We are the Sydney's best secret.