Do you want to look younger?
Is your skin tired and dull? Does your appearance look washed out? This personalised fight-aged solution shop team with years of experience is full of the latest turn-back times treatments and offerings at amazing beautiful prices. We have fantastic advanced products and face treatments that work. Come in and see us and we can advise of suitable relaxing beauty solutions and products to have you looking years younger. It really is that easy, come in and relax while we make you look younger.
Fix that tired, sun damage dull looking skin and fine lines and wrinkles, without the need for injectables. Give you more confidence and get compliments. Such as there is something different about you or just WOW. Don't forget our gift vouchers. For a skin analysis and healthy skin health reserve your therapy.
Our options
Our non-invasive facelift is our leading option. It is a combination of fantastic fight-aged skin treatments made into a supper outcome. We love doing this one because it gets us more clients and our customers love it.
The black doll gold mask is a fantastic option. If you don't need the non-invasive facelift this is a good option. It is a great pick-me-up in between non-intrusive facelifts. It is by no means a second-rate option, it gets fantastic outcomes at a low price.
Clay masks are fantastic and have amazing value for money. They are quick and you can get one during a lunch break. Don't overlook them.
They really are fantastic. If you can't see one you like let us know, we are experts at custom options. We can devise a facial to fix almost any skin problem. Try us out and come to our opulent store.
We make it easy to come and find us we are just outside the CBD, with online booking, email, or phone. Complimentary, book an appointment and parking just across the laneway. What is better is most of it is three-hour parking. In our consultations, you get to talk to an expert in fight-aged treatments. Ask questions and get expert advice.
While you are here check out our great specials on hair removal, skin rejuvenation, treatments for skin concerns, tattoo removal, and our day SPA treatments. They are on our specials page, get them while you can.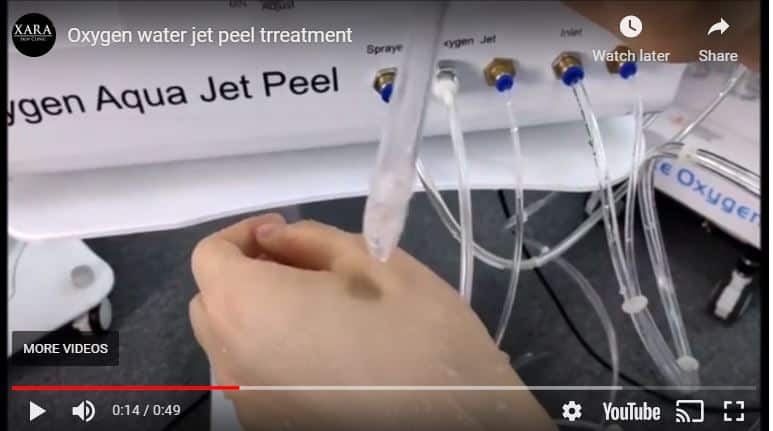 Ultimate hydro oxygen jet peels treatment
A hydro facial is a facial treatment that combines the benefits of a traditional facial with added hydrotherapy. It involves using a handheld device that delivers a stream of water mixed with serums and other skin-enhancing solutions to cleanse, exfoliate, and hydrate. It is designed to improve texture, tone, and hydration while reducing the appearance of fine lines, wrinkles, and other signs of ageing.
There are several reasons why a aqua facial may be considered better than other facials:
Customisable: One of the key advantages of it is that it is highly customisable. The aesthetician can adjust the strength of the water stream, as well as the types of serums and solutions used, to suit the individual needs of each client. This means that it can be tailored to address specific concerns, such as hyperpigmentation, acne, or dryness, making it a highly effective choice for a wide range of skin types.
Deep Cleansing: It is designed to deeply cleanse, removing dirt, oil, and other impurities from within the pores. The combination of water and suction in the aqua facial machine helps to dislodge and extract impurities, leaving it feeling clean and refreshed. This cleansing action helps to prevent breakouts and can also reduce the appearance of blackheads and whiteheads.
Gentle Exfoliation: In addition to cleansing, it also provides gentle exfoliation. The water stream helps to loosen and remove skin cells that have died, while the serums used contain exfoliating ingredients, such as alpha and beta hydroxy acids, that help to further slough off dead skin cells. This gentle exfoliation helps to reveal smoother, brighter, and more even-toned.
Hydration Boost: One of its key points is its ability to hydrate. The serums used contain ingredients such as hyaluronic acid, which helps to attract and retain moisture. The water stream used in this choice also helps to hydrate the skin, leaving it plump, soft, and supple. This hydration boost can be particularly beneficial for those with dry or dehydrated skin.
Benefits: The hydro facial also provides combat ageing. The exfoliation and hydrating provided by this choice can help to reduce the appearance of fine lines, wrinkles, and other signs of ageing. The serums used in the treatment may also contain antioxidants, such as vitamin C and green tea extract, which help to protect the skin against free radical damage and promote a more youthful, radiant complexion.
No Downtime: Unlike other facials that may require downtime, the hydro facial is a non-invasive offering that requires no downtime. Clients can return to their normal activities immediately afterwards, making it a convenient choice for those with busy schedules.
In conclusion, it is a highly effective facial that offers a wide range of benefits for the skin. Its customisable nature, deep cleansing and gentle exfoliation, hydrating boost, fight against ageing, and lack of downtime makes it a popular choice for those looking to improve the appearance and health of their skin.
Facial treatments to give you a more youthful complexion
Don't go past these Wonderful Therapies

Check out these Fantastic Offerings

Others
What we don't do
medical team medical grade
Considering a non-surgical cosmetic treatment, it's essential to consult with a qualified and experienced healthcare professional or dermatologist. They can assess your specific needs and goals, recommend the most suitable option, and offer you a customised plan.
It's also crucial to have realistic expectations when undergoing these. While they can produce impressive outcomes, they may not be as dramatic as surgery options. The extent of improvement varies from person to person, and outcomes are often temporary, requiring maintenance to sustain the desired look.
Additionally, it's essential to consider potential risks and side effects associated with these. While they are generally considered safe, there can be side effects such as bruising, swelling, redness, or, in rare cases, more severe complications. Discuss these potential risks with your healthcare provider before proceeding with any treatment.
They offer numerous benefits, but they are not a one-size-fits-all solution. Your plan should be tailored to your unique skin type, concerns, and goals. Here are some key points to consider when contemplating these:
Consultation: Schedule a consultation with a qualified healthcare provider or dermatologist. During this appointment, discuss your goals, concerns, and expectations. Your provider will assess your skin and recommend appropriate options.
Options: Be open to exploring different alternatives. Your provider may suggest a combination to achieve the best outcomes. Listen to their recommendations and ask questions to ensure you understand the procedures involved.
Cost: Consider the cost and whether they fit within your budget. Keep in mind that maintenance may be required to maintain outcomes over time.
Downtime: They typically have minimal or no downtime, making them convenient for those with busy lifestyles. However, be prepared for any potential post-treatment effects, such as mild swelling or redness.
Maintenance: Understand that they often offer temporary outcomes. Maintenance may be necessary to sustain your desired look. Discuss the frequency of these maintenance sessions with your provider.
Risks and Side Effects: Educate yourself about the potential risks and side effects associated with the chosen treatment. This includes understanding the likelihood and severity of side effects and any precautions you should take.
Provider Selection: Choose a reputable and experienced healthcare provider or dermatologist for yours. Look for professionals who have a track record of safe and effective therapies.
In conclusion, they offer a range of options for individuals looking to enhance their appearance without undergoing surgery. These treatments can provide impressive outcomes with minimal downtime, making them attractive to many. However, it's crucial to approach these with careful consideration, realistic expectations, and guidance from qualified healthcare professionals to ensure a safe and satisfying experience.
Come into Xara Skin Clinic ™
Talk to us about starting yours now. For an all-over whole body experience, come and see us. Come and relax in our opulent ambience, welcoming staff, the scent of essential oils, calming music, and the soft cool breeze. We are the beauty and care experts for world-class, exclusive offerings and products.
There are four Council car parks based in Lane Cove village. Parking should not be a problem. Please pay us a visit. We are Xara's access via Birdwood Ln level 2.
If you would like to look more ageless in just a few hours
If you would like to look more ageless in just a few hours. Sydney's most popular look more youthful clinic is here to combat many signs of age.
Service Type: Complimentary consultation
Currency: AUD
Is parking going to be a problem?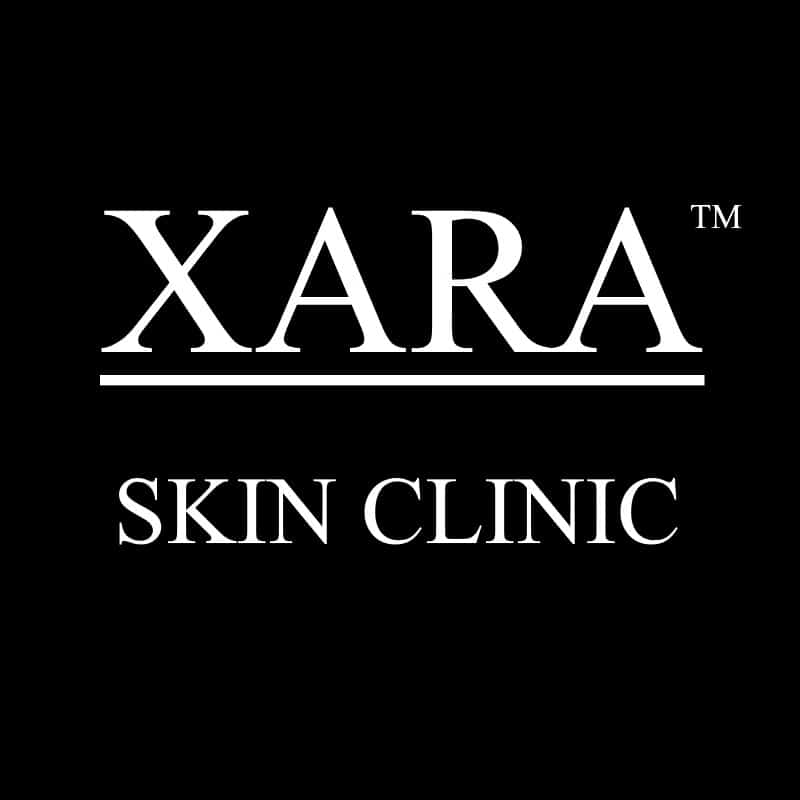 No, we have stacks of parking at The Canopy, no need for street parking.
Fight against aging turn back time near me #1 leading outcome
Fight against aging turn back the clock near me #1 leading outcome? Look more youthful than your age with our better solutions for all flavours of skin.