!-- Facebook Pixel Code -->
Fractional laser treatment Sydney #1 effective safe price
If your skin is looking loose, wrinkly and dull. Like a veggie that is past its best buy date. A fractional treatment might be just to tonic for you. If you have tried our fractional RF treatment and loved the results. Our picosecond laser fractional might be the best treatment for you? Cristine has already named the pico laser as the best equipment in the clinic. Well it is the most expensive and our pockets are empty.
To make it easy for you we offer you a free consultation.
I guess you are asking what is it?
Well DermNet NZ say - "Laser fractional treatments is a non-invasive treatment that uses a device to deliver a laser beam divided into thousands of microscopic treatment zones that target a fraction of the skin at a time, analogous to a photographic image being enhanced or altered pixel by pixel."
What does it do?
It's a non-ablative laser technique, it does not remove the top layer of skin.
Treats;
Sun exposure or sun damaged skin and fine lines
Ageing skin, reduce the signs of ageing
Fine lines and wrinkles we have spf creams to prevent sun damage
Skin pigmentation
Surgical and acne scarring
Full face reduce wrinkles
Tightening the skin resurfacing treatments
Laser IPL treatments skin rejuvenation
Improve complexion skin texture
Reduce pore size skin treatments
Suitable for darker skin
Kill blackheads
Increase collagen and elastin
Face neck
Sun damage
While you are here see our skin resurfacing, tattoo removal and  laser skin treatments specials today
Topical anaesthetic generally not required
Better more even skin tone
What does the treatment involve?
The skin is cleaned to remove grime and makeup. The laser is run over the whole treatment area a number of times. Until the area has been covered more than once. After the treatment a serum and or a sunscreen.
What does it feel like?
Really there is very little sensation, perhaps the occasional pin prick sensation. But nothing painful, just a warming and an itching sensation after the treatment. I think that is because the fractional treatment gets under skin to stimulate collagen and elastin and at the same time it lifts the skin.
After care
What is the recovery time? It is really very basic, stay out of the sun, no swimming and avoid abrasion to the area. OH, and don't scratch of pull at the area, while good things are happening. As for side effects, very little, perhaps a little redness.
All this without skin needling skin, cosmetic injectables anti wrinkle injections dermal fillers lip fillers. Why because our treatments treat the problem rather than hide it.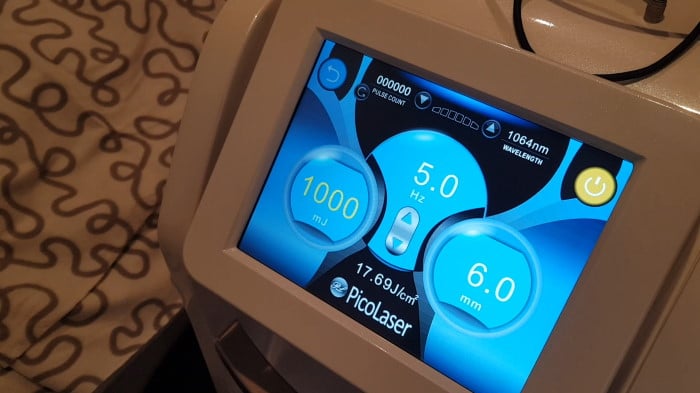 Picosecond laser resurfacing treatment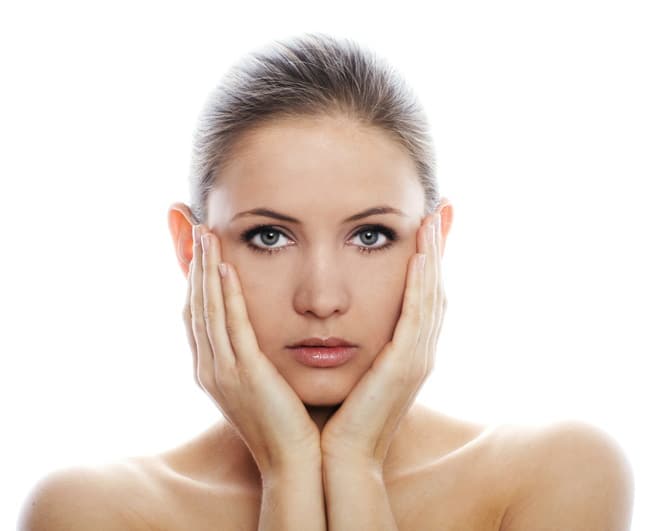 Fractional laser treatment Sydney #1 effective safe price
Don't go past these Great Treatments

Check out these Fantastic Products

And what of the clinic's guinea pig experience?
Well the treatment was quite quick. There was no cold gel, a bonus for me. Just a wash of the area and the treatment. I really felt very little other than a warming. Yes, it felt tighter and looked tighter. I felt a little bit of an itch now and then. But that was the same after HIFU. Would I do it again? Yes.
By the way a this laser is very different to a laser hair removal laser.
Frequently aske questions
Q. Is your laser a fraxel laser?
A. A fraxel laser is a brand of laser, ours is not, It is a fractional picosecond laser.
Q. Does your laser do laser resurfacing?
A. Yes, it is very good at that and many other skin rejuvenation treatments
Q. Do you have laser ILP?
A. We have both laser IPL treatments and machines both are great for laser resurfacing.
Come in to Xara Skin Clinic ™
Talk to us today about starting your laser skin resurfacing treatment today. For an all over whole body experience come and see us. Come and relax in our opulent ambiance, welcoming staff, the scent of essential oils, calming music, the soft cool breeze. For world class, exclusive treatments and products, we are the beauty and skin care experts.
There are four free Council car parks in the Lane Cove village. Parking should not be a problem. Please pay us a visit. We are, Xara Skin Clinic™ access via Birdwood Lane. We are the Sydney's best secret.