!-- Facebook Pixel Code -->
Laser tattoo removal Lane Cove Sydney #1 cheap special save
Frequently asked questions
Q - How good is Sydney tattoo removal services?
A- It depends on how that tattoo was applied in the first place. I most cases we can get the tattoo to disappear without a trace.
Q - How many sessions does it take to remove a tattoo?
A - Again it depends on how the tattoo was applied. In some cases we have done it in three treatments.
Q. What about removing the tattoo colours.
A. We can remove all tattoo colours in fewer treatments.
Q - How much does it cost?
A- It depends on how big it is, we offer a free consultation.
Q - How much is a laser tattoo removal machine?
A - Advanced laser machines like ours can be more than a 100k.
Do you have a tattoo that you want to remove? At Xara Skin Clinic tattoo removal clinic, we offer effective, safe and efficient tattoo removal clinic. At affordable prices. We are an Australian owned and operated company. Xara Skin Clinic leads the industry in skin care services, anti-aging treatments and safe and effective tattoo removal.
We use state of the art laser technology to remove your tattoo. With minimal scarring, regardless of your skin type and colour. Our tattoo removal is performed by highly trained skin care specialists with years of experience and expertise.
Our customers come from the local area and some travel up to three or four hours to come to our shop.
Distinguished and Trusted
Distinguished and trusted in the field. Our laser clinic tattoo treatment allows minimal discomfort and harm to your skin. We acknowledge the absolute importance of providing our clients high quality laser tattoo removal.
Therefore, we use only the finest equipment with the highest standards of hygiene and discretion. In addition, our team of experts tailor our laser tattoo removal to suit your individual needs for the best possible results.
We strive for accuracy and precision when delivering our skin care services to ensure your satisfaction.
The Treatment
Our excellent laser tattoo removal costs and number of treatments depends. On the amount, colour, type of tattoo ink, the depth of tattoo ink, location and method of tattoo application. To save you even more money on our already affordable tattoo removal.
We offer you discounted price packages if you require more than one treatment. Over the several treatments, your tattoo will eventually vanish. Contact us for a quote or to book an appointment. At Xara Skin Clinic for our top-quality laser tattoo removal Sydney.
Pico-second laser
We have the latest pico-second laser which most laser clinics do not have. Why because it cost as much as a new car, but it really delivers. What you end up with is better treatments and less treatments. which means you save time and money.
Each year we invest in the best equipment, which means we can give you the best results from your treatment.
Free consultation
We offer you a free consultation, where you get to talk to an expert. You can ask questions and get advice on what is best for you and your skin.
Make your booking today 02 9420 9777 at Xara Skin Clinic and Beauty Salon Lane Cove NSW.
Xara Skin Clinic for safe and effective tattoo removal.
Please remember if you are unsure of a treatment or have questions, ask our expert staff. We are here to help you. We make you look and feel fabulous.
If you have any questions we are just a phone call away.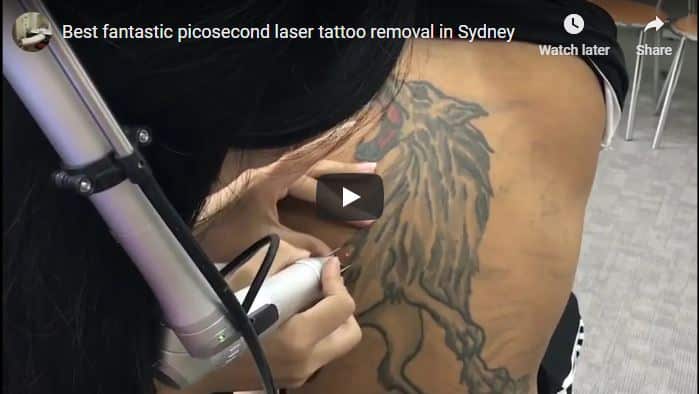 If you are driving we are across the road from The Canopy in the Cove, which has 500 mostly three-hour free car parks. Just go up the lift and turn left, walk down the lane and you will see us.