HIFU ultrasound face lift treatment Sydney #1 best treatment
HIFU ultrasound face lift treatment Sydney #1 best treatment. As with all Xara Skin Clinic services, we offer something special other clinics or doctors do not offer. We offer exclusive treatments, it's a case of 1 + 1 + 1 = 6. The results of the treatment far exceed sum of the individual treatments. That's what you want and that's what we deliver. Of course, if you are just after HIFU, we deliver that as well, for you our customer.
Our machine is a third generation 3D HIFU machine, which uses the latest technology to give you the safest and most effective treatment. What 3D means is it draws lines of ultrasound dots in rows and colums. These are foucused at different deapths depending on the head. Deeper to kill fat cells and less deep for tightening skin. So if you have ever wondered why there are differnet heads now you know. Relax you are in safe hands we are experts in HIFU.
Offer Free Consultations
We offer our customers obligation free consultations, where we go over your treatment options and recommend the best treatment for you. Some of your options are;
Cleansing facial to exfoliate the skin before the treatment, removing dead skin and cleansing.
Serum and oxygen therapy, which gives the skin an instant lift.
The HIFI treatment which we treat different layers of the skin.
Thermagie-CPT which can treat the eyelids.
Serum and oxygen therapy, which gives the skin an instant lift.
Light therapy to finish it off.
For more details on the non-surgical, non-invasive face lift you can go to our Non-surgical face lift page. Thermagie-CPT just gets replaced with HIFU, which is better I here you ask. Well that's no a simple question, it depends on your skin and issues you may have. Such as little fat around the face then Thermagie-CPT might be the better option.
Rather than try to explain, second guess and diagnose over the internet, the much better option is come in, see us and talk to an expert. We offer you free consultations, why not come and see us today?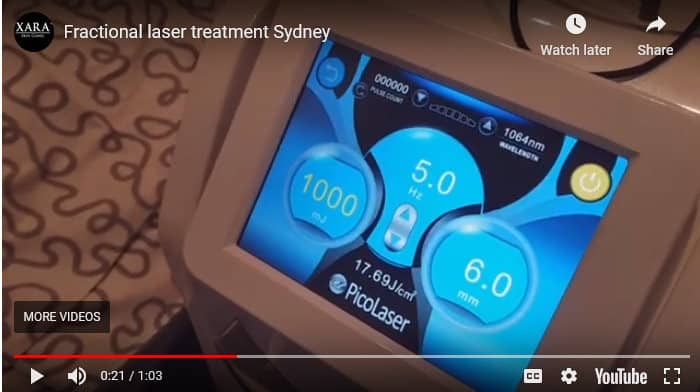 HIFU ultrasound face lift treatment #1 best treatment
Reference
facelift-rhytidectomy.com hifu-facelift-before-and-after
Don't go past these Great Treatments

Check out these Fantastic Products

Come in to Xara Skin Clinic ™ in Lane Cove on the North Shore.
Talk to us today about starting your treatment today. For an all over whole body experience come and see us in Lane Cove on the North Shore. Come and relax in our opulent ambiance, welcoming staff, the scent of essential oils, calming music, the soft cool breeze. For world class, exclusive treatments and products, we are the beauty and skin care experts in Lane Cove on the North Shore.
There are four free Lane Cove Council car parks in the Lane Cove village. Parking should not be a problem. Please pay us a visit. We are, Xara Skin Clinic™ Lane Cove, North Shore access via Birdwood Lane. We are the North Shore's best secret.