!-- Facebook Pixel Code -->
If you are looking in the mirror and think, I do look old. Are the signs of ageing there, fine lines turning into wrinkles? This is one we highly recommend serious anti ageing face and neck treatment. We have customers that come in and walk out after a few hours looking years young. Wouldn't you like that to be you?
Ask about our exclusive fractional RF (Radio Frequency), RF and HIFU, Non surgical facelift Sydney and non invasive facelift Sydney treatment.
Xara Skin Clinic is Sydney's number one beauty salon. We have combined the benefits of Thermagie-CPT with cleansing, exfoliation, oxygen therapy, anti-ageing, wrinkle reduction serums, light rejuvenation into one anti-ageing face lifting package, WOW.
Each treatment by itself is an anti-aging treatment. But when there are five it becomes a supper treatment. Where the end result exceeds the sum of the components. We really like doing this treatment because for every treatment we get two or three referrals. It really is that good.
Because our anti-ageing wrinkle removal, non-surgical facelift facial and non-invasive facelift is so unique and it's such a super treatment we have put it in its own category because it combines pampering with a facial lift.
This is how lift Treatment Goes;
We start the treatment off with a deep cleanse and exfoliant to open clogged pores, clean the skin and remove dead skin.
For this we normally use our fantastic toner which are loaded with plant extracts, vitamins, are antiseptic, anti-inflammatory and balances the skin.
end of step one
Thermagie-CPT which will have the following effects – treatment to tighten skin, repair loose skin, anti-ageing, wrinkle removal, improves circulation and it turns back time for your skin.
Fade Acne and Acne Scars:
Thermagie-CPT increases the temperature of the skin and under the skin. Which has an antibacterial effect. It helps normalization of sebaceous glands. The cuticle will then fall off. Which helps fade acne scars and acne.
Restores Elasticity:
Thermagie-CPT helps increase circulation of blood and the lymphatic system. It smooths sore and stiff muscles. Helps break down fats which are then excrete it out of body. Helps activate the cells giving the skin new elasticity it didn't have before.
Improves the skin's Texture:
Thermagie-CPT uses radio waves to heat the dermis layer making collagen contract. The collagen will remain stimulated for 6 – 12 months. Resulting in a natural tightening, wrinkle removal and lifting of the skin. While creating uniform volume over the area treated (better skin texture).
Step 3 – Anti-Ageing Wrinkle Treatment Oxygen Therapy
This is where we use oxygen to push the serum into the skin. More serum, faster delivery, faster results.
1. Rejuvenating – Oxygen Treatment
In this treatment, we use our world-class anti-aging, wrinkle reduction Hyaluronic Acid and Matrixyl 3000 Intense Anti-Ageing Serum before the oxygen therapy.
OR
2. Smoothing – Botox™ Non-invasive Alternative Therapy
In this treatment we use our world class anti-ageing, skin tightening, anti-wrinkle Argireline Hyaluronic Acid Matrixyl 3000 Serum before the oxygen treatment.
OR
3. Radiance – Sun Damage Healing Treatment
In this treatment we use our world class wrinkle removal RETINOL Vitamin A Serum before the oxygen therapy.
OR
Our famous HIFU High Intensity Focused Ultrasound facial lift treatment ultrasound energy
Non-Surgical Face Lifts | Non-Invasive Face Lifts
We save you money and time
By having the best equipment can we deliver to you the safest and best results. Each year we invest tens of thousands of dollars on the best and latest equipment. Delivering to you the most effective treatments means less treatments, saving you time and money.
OR
4. Youthful Glow Therapy
In this treatment we use our world class wrinkle reduction DMAE & MSM SERUM before the oxygen therapy.
OR
5. Clarity – Lightening, Acne, Hyperpigmentation Therapy
In this treatment we use our world class NIACINAMIDE B3 SERUM before the oxygen therapy.
end of step three
For Prices contact us, here online or over the phone.
Light treatment has been referred to as Botox without the injections. Unlike Botox, the skin lifting results you see will last for two years plus. The results will look more natural. light rejuvenation will reduce or remove wrinkles, tighten skin and improve the quality of your skin by up to 60%.
end of step four
 Step 5 – A look in the mirror to see the new me …. WOW
Here online or via the phone.
References
Don't go past these Great Treatments

Check out these Fantastic Products

Scope
cosmetic clinic non-surgical face neck lift full face
radio frequency
no cosmetic surgery, thread lift or thread lifts
skin treatments body skin
LED light therapy facial rejuvenation
and much more
Come in to Xara Skin Clinic ™ Cosmetic Clinic
Why not start your un ultrasound energy lift non surgical facial skin treatment today? For an all over whole body experience come and see us. Come and relax in our opulent ambiance, welcoming staff, the scent of essential oils, calming music, the soft cool breeze. For world-class, exclusive treatments and products, we are the beauty and skin care experts.
There are four free Council car parks in the Lane Cove village. Parking should not be a problem. Please pay us a visit. We are Xara Skin Clinic™ access via Birdwood Lane. We are the Sydney's best secret.
Non-surgical non-invasive face lift Sydney #1 best treatment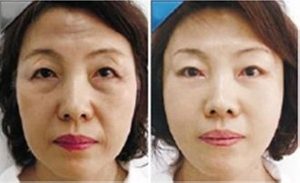 Non-surgical non-invasive face lift Sydney #1 best treatment to reduce your facial ageing signs and sagging skin? Free Consultation real results.
Service Type: Free consultations
Currency: AUD