!-- Facebook Pixel Code -->
Wax IPL diode YAG laser hair removal Sydney #1 best result
Wax IPL diode YAG laser hair removal Sydney #1 best result. Do you have hair that you want to get rid of? Would you like painless hair removal? Well, you have come to the right place. We are experts in laser clinic hair reduction. Whether it is full body or just the upper lip.
We have the latest in three wavelength diode lasers. This attacks all parts of the hair follicles. It is a real follicle killer. The advantage it has over IPL is that it is suitable for more skin colours and hair colours.  Is it better for most people than IPL, well no.
Waxing
Do you really want us to put hot wax and you and then rip it off? No, no it sounds like BDSM, it makes my eyes water just thinking about it. We have far better alternatives. Safer, less painful, and kinder to your skin. Try IPL or laser hair removal today.
This is a mature treatment that is effective and safe. It is not painful and is kind to your skin. The treatment promotes collagen and elastin. Helps even the skin and shrink pores. The light effects hair in the growing stage. It may take one to five skin treatments to get the results you are after.
Now there is a misconception that IPL is less effective than laser. Well, that is not true, Laser can be better for some that don't fit the light skin dark hair group. We have IPL and laser and we don't care which one we use. All you need to ask is which one is better for me, some machines work better for some areas than others.
This laser has the advantage of getting deeper into the hair follicle. It is great for darker skin types 5 and 6 or fine blond hair. Our machine uses three wavelengths at the same time. If this can't remove your hair then nothing can, this is the mother of treatments for hair. This is the latest in hair removal technology. The treatments promote collagen and elastin. Helps even the skin and shrink pores. The light effects hair follicles in the growing stage. It may take one to five skin treatments to get the results you are after. Something you might not know if you have excessive sweating, this treatment can help you.
Free Consultation
Before your safe and effective laser treatments commences, we provide you with a full consultation. The consultation identifies your expectations and explains of the treatment to you, so it is easy to understand. A medical history is taken to confirm your suitability for our IPL hair removal treatment. Customers that wish to continue need to complete an informed consent form. We apply a test patch, to make sure your skin has no adverse side effects to the light or laser.
People offer ask is it permanent hair loss? Well, no it is hair reduction, yes the hair is removed but the body is very good at poking things up where they haven't been before. What I can say it is as good as permanent can be. The good news is it also has a skin tightening effect and stimulates collagen and elastin, it is anti ageing. Xara for laser hair removal laser hair treatment.
Why not call us for and ask for a package price for full legs, full body or even a small area? Book online or over the phone.
All this without any medical team, cosmetic injections cosmetic injectables medical grade anti wrinkle injections dermal fillers lip, why because we have much better treatments that are anti ageing. Yes, that is right a top skin clinic without cosmetic injectables. We can address your skin concerns, pigmentation removal and much more.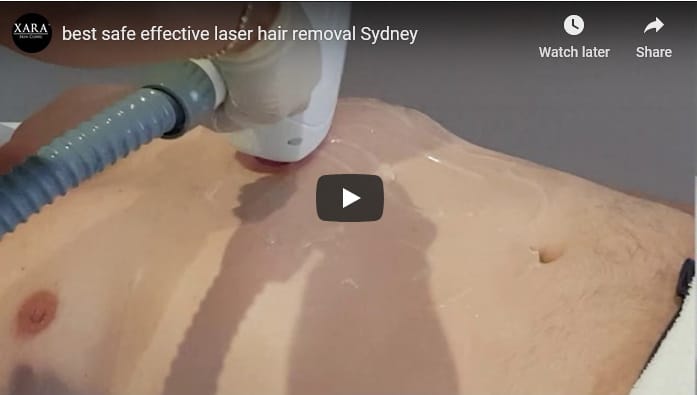 Hair one day gone tomorrow
Fantastic laser and IPL treatments for hair
Save money and time
You do that by having the safest and most effective treatments. We do that by having the best and latest in hair eradication machines. Only with the latest machines can we deliver to you the best treatments. Better treatments, means less treatments, saving you time and money.
Don't go past these Great Treatments

Check out these Fantastic Products

While you are here check out our specials on the specials page. We have some great deals on skin treatments such as picosecond laser tattoo removal, full body hair treatments, LED light therapy, fat reduction, pigmentation removal treatments laser and much more.
We make it easy for you
Why not come and see us? We treat men and women, are located near you and have stacks of mostly three hour free parking. Just across the Lane from us, just go to The Canopy and park levels 2 and below, go up the North side lift and you will find us. It really is that easy.
Come in to Xara Skin Clinic ™
For a hair free you talk to us today about starting your removal laser hair removal treatment today. For an all over whole body experience come and see us. Come and relax in our opulent ambiance, welcoming staff, the scent of essential oils, calming music, the soft cool breeze. For world class, exclusive treatments and products, we are the beauty and skin care experts.
There are four free Council car parks in the Lane Cove village. Parking should not be a problem. Please pay us a visit. We are, Xara Skin Clinic™ access via Birdwood Lane. We are the Sydney's best secret.