Salicylic glycolic acid chemical peel Sydney #1 acne facial
Salicylic glycolic acid chemical peel Sydney #1 acne facial. Some things the simplest treatments are the most overlooked. Because they are not in the news doesn't mean they are not effective. We use chemical peels all the time. they are very effective treatments for acne and acne scar removal. They are great for removing wrinkles, sun and age damage. Removing liver spots and freckles, scar removal and even in tattoo removal.
They are really a Swiss army knife, you are always finding another use for them. Not only for the face but also the body.
Safe and effective
Not only are our peels safe, but they are effective and are a great anti-ageing tool. After the peel your skin you will notice the difference, why not finish it off will LED light therapy? At Xara Skin Clinic you and your skin will be looked after by experts. You only have one skin, so you need to look after it.
They:
Reduce fine lines under the eyes and around the mouth
Remove wrinkles caused by sun damage and ageing
Improve the appearance of mild scars
Treat certain types of acne
Reduce age spots, freckles, and liver spots
Improve the look and feel of skin, remove dead skin
We have more than just salicylic-glycolic acid peels in our Lane Cove shop.. Come in and see us to find the right peel for you.
What exactly does our Glycolic Acid Chemical Peel do that my other products just can't do?
Our Glycolic Acid Peel provide both immediate and long-term benefits. Our acids will:
diminish and soften the appearance of fine lines and wrinkles
remove up to several layers of skin in 30 seconds
loosen and soften (exfoliate) the outer layers of dead skin cells quickly and effectively
reduces appearance of 'liver spots' (age spots)
smooth-out blemished skin and even-out skin tones
minimizes and reduces the appearance of acne scarring and surgery scarring
help with the damage caused by well water, hard water and chlorinated water
reduces skin blemishes, pimple formation and breakouts
greatly enhance the absorption of moisturizers and topical treatments
removes gray, dull, dead skin cells promoting a healthier glow
The Bottom Line
A Younger, Healthier looking complexion salicylic acid or glycolic acid chemical peel removes gray, dead skin cells. Dead skin cells appear gray, dull and lifeless. They make your skin look dirty. They do not reflect light easily. By removing them with glycolic acid or salicylic acid, your skin's overall appearance will be greatly enhanced.
A salicylic acid or glycolic acid peel your skin will have a healthier glow & fine lines and wrinkles will diminish. With a glycolic acid or salicylic acid peel your skin will appear softer, smoother and younger. With a salicylic acid or glycolic acid peel your skin will look the best it has in years!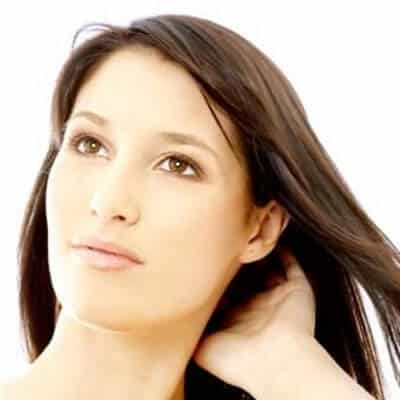 Salicylic glycolic acid chemical peel acne facial
References
Don't go past these Great Treatments
Check out these Fantastic Products
Come in to Xara Skin Clinic ™ in Lane Cove on the North Shore
Talk to us today about starting your treatment today. For an all over whole body experience come and see us in Lane Cove on the North Shore. Come and relax in our opulent ambiance, welcoming staff, the scent of essential oils, calming music, the soft cool breeze. For world class, exclusive treatments and products, we are the beauty and skin care experts in Lane Cove on the North Shore.
There are four free Lane Cove Council car parks in the Lane Cove village. Parking should not be a problem. Please pay us a visit. We are, Xara Skin Clinic™ Lane Cove, North Shore access via Birdwood Lane. We are the North Shore's best secret.