Laser clinic Sydney customers near us in Lane Cove
We are Xara Skin Clinic located in Lane Cove. Our customers come from all over Sydney and further afield. We have customers that call us up from the ACT to visit us. It could be because we offer the safest most effective treatments in Sydney.
If you spend some time on our site, you will see what treatments we offer. Don't forget to bookmark us so finding us again will be easy.
We offer great special on laser hair removal, skin tightening and skin treatments.
Why are we a laser clinic?
Because we all sorts of laser treatments, from tattoo, pigmentation, veins, freckles, milia, skin tags, hair removal, face lifts, fat removal and much more. We also have the experts that know how to use the lasers. We have a 980 laser, a pico-second laser, nano second laser, fractional laser and more, enough to fill a room.
We are more than just a laser clinic
Yes, we have fat removal, body shaping, breast lifts, breast enlargement, fractional RF, light therapy and much more. We have rooms full of the latest equipment. Each year we invest in the latest skincare and beauty machines. Yes, we know we can get some for half the price, but they are not as good.
We save you time and money
By having the latest equipment and what we think is the best equipment. We can deliver the safest and most effective treatments. We invest in equipment because we know you are after the best.
Non-surgical treatments
All our treatments are non-surgical and not invasive. That means almost zero risk and recovery time. The treatments are walk in walk out treatments, with just sensible don't such and stay out of the sun, don't let the treatment area get rough treatment, stay out of saunas and no swimming for a few days.
Just because our treatments are non-surgical it doesn't mean you don't get better results than from surgery. While you are here check out our great specials on laser hair removal, skin treatments, pigmentation removal and free consultations for your skin concerns.
Some of our customers come from these suburbs
Scope
laser hair removal fine lines skin treatments cosmetic
no cosmetic injectables dermal fillers lip
skin tightening treatments cosmetic
great specials services laser hair removal prices
no skin needling or cosmetic injectables
and much more
Free consultation
If you are looking for laser hair removal we have the best. We offer laser hair removal free consultations where you get to ask an expert questions about what treatments are best for you.
Easy to visit us
We are right across the road from 500 mostly three-hour free car parks. So parking should not be a problem. Why not visit us today? We have all the treatments, experts and machines.
Come in to Xara Skin Clinic ™
Talk to us today about starting your rejuvenate beauty salon day spa pampering treatments today. For an all over whole body experience come and see us. Come and relax in our opulent ambiance, welcoming staff, the scent of essential oils, calming music, the soft cool breeze. For world class, exclusive treatments and products, we are the beauty and skin care experts.
Laser clinic Sydney customers near us in Lane Cove #1 best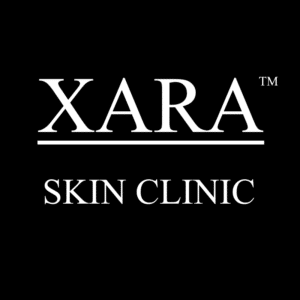 Laser clinic Sydney customers near us in Lane Cove. Our fantastic customers come to use from all over Sydney, why not be one of them today? Call us now.
Service Type: Free consultations
Currency: AUD