!-- Facebook Pixel Code -->
Skin concerns cosmetic treatments Sydney face body #1 best
Skin concerns cosmetic treatments Sydney face body #1 best. If you are unhappy with the skin you are in we can help you. We are experts in body shaping and skin problems. We have rooms full of the latest skin care machines. If fact over the last few months we have ordered six new machines. Although our the machines we are replacing get fantastic results, we think we can do better. Because at the end of the day it is all about you and the results you get.
The treatments
You name it we do it, pigmentation removal, body shaping, rejuvenation laser treatments, skin tightening and much more.
What is the latest?
Some of the new machines are
oxygen aqua jet facial - like a pressure washer for the face
light treatment - although we have had no complaints we thought it would not hurt up dating this war horse
fat cavitation - yes our current machine gives great results, but we expect the new machine to give even better results
EMS, yes our EMS is not more than six months old and our customers love it. But we think the new machine will give even better results. In six months a lot can change, look at Covid. Things change by the day.
we also have two multi function machines on the way, we will pick the best and sell the other
What we do
expert skin analysis and fat reduction
skin treatments beauty treatments for fine lines
fantastic anti ageing skin care products
skin rejuvenation facial treatment for all skin types
beauty treatments and SPA packages
treatments for most skin conditions
skin tightening
anti ageing skincare products and facial treatments
treatments for sun damage and the fine lines and wrinkles it causes
no medical grade cosmetic injectables anti wrinkle injections dermal fillers
and much more
The best way to experience the Xara difference is to book a free consultation and then get an experts advice. If you are looking for a gift for someone special, gift vouchers.
EMS treatment lose fat gain muscle
Don't go past these Great Treatments

Check out these Fantastic Products

What we don't do
Medical team medical grade cosmetic injectables dermal fillers lip. Why, it seems every man and his dog are pushing these solutions. That do nothing to fix the problem, they just hide it. Is that really the best way to take care of your customers, might as well go to an opium den, they you won't care. Let us help you find a better way.
Come in to Xara Skin Clinic ™  Day SPA
Talk to us today about starting your laser hair removal laser hair treatment today. For an all over whole body experience come and see us. Come and relax in our opulent ambiance, welcoming staff, the scent of essential oils, calming music, the soft cool breeze. For world class, exclusive treatments and products, we are the beauty and skin care experts.
There are four free Council car parks in the Lane Cove village. Parking should not be a problem. Please pay us a visit. We are, Xara Skin Clinic™ access via Birdwood Lane. We are the Sydney's best secret.
Aesthetic services Sydney #1 best skin body appearance clinic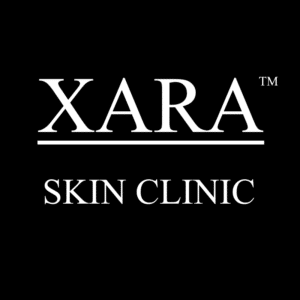 Aesthetic services Sydney #1 best skin body appearance clinic. If you want to look your best we can help you. Make a booking today.
Service Type: Free consultaion
Currency: AUD