It's such a great fine clinic instant pick me you for your skin and all skin types. At Xara's, we supercharge our oxygen facial. Using high-pressure oxygen to pump serums into your skin. It gets more serum into your skin faster and delivers near-instant results. Perfect an oxygen infusion facial, we save you time and money.
Look younger - better - amazing outcome
This facial has been around since 2002. It is well known after A-List stars. Such as the stars of Sex and the City, Madonna, Katy Perry, etc. Many ladies are probably very familiar with regular options. Where the epidermis is analysed, cleansed, exfoliated, and stripped of all impurities. However, this delivers a different experience. It delivers outcomes that need to be seen to be believed.
Rejuvenate
It can be given with or without serums. The serums are professional clinic strength and full of active ingredients. It involves blowing high-pressure oxygen onto the epidermis. Serums are applied before the jet is used, and the serums are pushed into the derma. The result of a combination of oxygen and serums and more is absorbed and its faster acting.
Our World Class Fight Ageing Serums
1. Rejuvenating - Fight Aging
We use our Hyaluronic Acid and Matrixyl 3000 Intense Combat Aging 20% decrease in depth
23% decrease in volume
33% decrease in wrinkle density
2. Smoothing - Non-invasive Option
We use our Argireline HA Matrixyl 3000
20% decrease in depth
23% decrease in volume
33% decrease in wrinkle density
Plus the benefits of Argireline
3. Radiance - Sun Damage Healing
We use our vitamins RETINOL Vitamin A
Plumps cells to lessen lines & crinkles
Work to improve mottled pigment
Photo damaged derma
Parched skin
More elasticity
Improves acned derma and scarring
Improves tone and colour for a natural look
Why not make a complimentary consult, you can contact, or book here or over the phone. We make it easy to come and see us, we have stacks of mostly three-hour parking. We have great SPA packages, but no spray tans.
These really are fantastic organic serums, see the outcome yourself.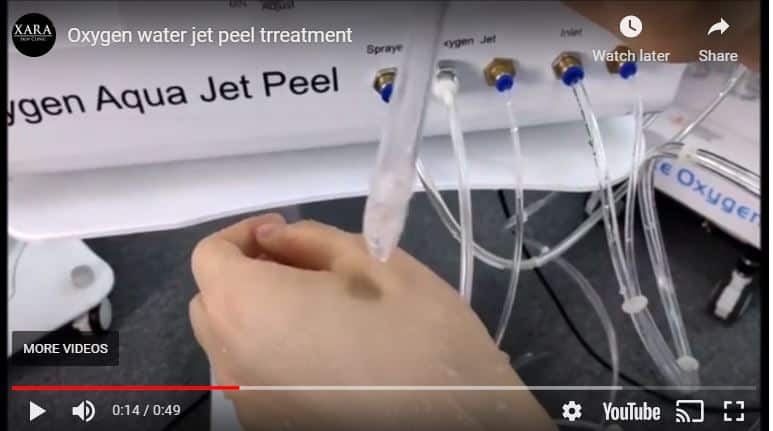 Our fantastic aqua jet skin peeling, deep cleaning remove dead skin cell
Fantastic with a photo rejuvenation chaser
Oxygenating the skin has numerous benefits for overall health and appearance. It is essential for cellular respiration, which is the process by which cells convert nutrients into energy. When skin is properly oxygenated, it is better able to carry out this process, resulting in a healthier, more vibrant look.
Here are some of the key reasons why oxygenating is so beneficial:
Stimulates Collagen Production: Collagen is a protein that gives the skin its elasticity and firmness. As we age, our bodies produce less collagen, which can lead to sagging and wrinkles. Oxygenating helps stimulate collagen production, which can help maintain the skin's elasticity and reduce wrinkles.
Increases Cell Turnover: It is essential for the process of cell turnover, which is the shedding of dead cells and the production of new ones. When cells are not properly oxygenated, the process of cell turnover slows down, leading to a buildup of dead cells on the surface. This can make the skin look dull and lifeless. By oxygenating the skin, you can help speed up the process of cell turnover, revealing brighter, smoother.
Reduces Inflammation: Inflammation is a natural response of the body to injury or infection, but chronic inflammation can lead to a number of health issues, including problems such as acne, rosacea, and eczema. Oxygenating can help reduce inflammation by increasing blood flow and delivering nutrients and oxygen to the affected area.
Improves Radiance: When it is properly oxygenated, it appears brighter and more radiant. This is because it helps to boost circulation, which brings more blood and nutrients to the skin's surface. This can also help reduce of dark circles and under-eye bags.
Enhances Product Absorption: When it is properly oxygenated, it is better able to absorb skincare products, allowing them to penetrate deeper. This can enhance the effectiveness of your skincare routine, resulting in better overall health.
In conclusion, oxygenating is a key aspect of maintaining a healthy, youthful-looking you. By stimulating collagen production, increasing cell turnover, reducing inflammation, improving radiance, and enhancing product absorption, oxygenation can help you achieve the healthy, glowing look you desire.
Oxygen facial treatments
Don't go past these Amazing Solutions

Check out these Fantastic Offerings

4. Youthful Glow - Fight Aging
We use our DMAE & MSM
The combined use of Dimethylaminoethanol (DMAE) & Methylsulfonylmethane (MSM). Is a proven powerful way to quickly firm reduce, crinkles and a smooth complexion.
It helps your epidermis quickly mend itself
Firms up stressed and oversized pores in the face
This gives your derma a clear surface which creates a youthful glow
Using our powerful salon serums work
You can have a fresher, younger-looking epidermis in a matter of weeks!
5. Clarity - Lightening, Acne, Hyper-pigmentation
We use our NIACINAMIDE B3
Acne reduction
Firming and toning
Lightening
Reduces age spots and sun spots
Corrects hyperpigmentation
Combat the aging appearance of crinkles reducer
6. Detox – Lightening, Acne, Hyper-pigment
We use our VITAMINS C, E, HA
Ageing Derma
Dry/Combination
Age Spots/Hyperpigmentation
Free-Radicals
Dry epidermis
Daily damage/debris
Acne and Acne Scars
Complimentary appointment, online booking, or over the phone for these treatments.
Other new options
anti ageing body contouring oxygen facial treatments
94% pure oxygen facials increase oxygen levels
microdermabrasion LED treatments pure rejuvenation
skin treatments oxygen facial and body treatments
and much more
What we don't do
Light therapy, also known as phototherapy, can be beneficial for the skin for several reasons. Here are some of the main ways that it can be good for the skin:
Reduces inflammation: Certain wavelengths, such as blue and red light, can help reduce inflammation. Inflammation can lead to a variety of problems, such as acne, rosacea, and psoriasis.
Promotes elastin production: Elastin is a protein that helps keep skin looking youthful and healthy. It can stimulate the production of elastin, which can help reduce wrinkles and fine lines.
Kills bacteria: Blue light has been shown to kill bacteria that can contribute to acne breakouts.
Improves circulation: This can improve blood flow and circulation, which can help promote healing and improve tone.
Overall, it can be a non-invasive, safe, and effective way to improve the health of the skin. However, it's important to note that different types may be more appropriate for different skin conditions and types, so it's better to consult with a dermatologist or skincare professional before starting any treatment.
Come into Xara Skin Clinic ™
Talk to us about starting your hair removal now. For an all-over whole body experience, come and see us. Come and relax in our opulent ambience, welcoming staff, the scent of essential oils, calming music, and the soft cool breeze. For world-class, exclusive offerings and products, we are the care experts.
There are four Council car parks in Lane Cove village. Your search for parking should not take any time. Please pay us a visit. We are Xara's access via Birdwood Ln.
Oxygenate infusion offering near me near to spontaneous outcome
Oxygenate infusion offering near me near to spontaneous outcome #1 best price. Get a change you can see and supercharge your serum intake.
Service Type: Complimentary consultation
Currency: AUD
When I come and see you, will I be able to get parking?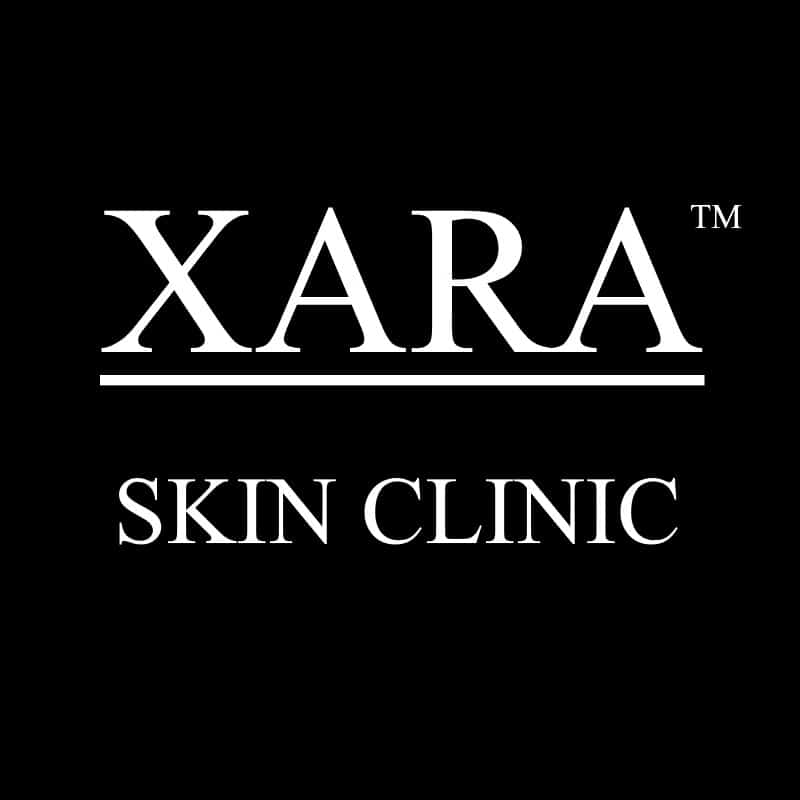 Yes, just across the street we have 500 underground car parks, in The Canopy.
Amazing epidermis better tone reduced pore size near you
Amazing epidermis better tone reduced pore size near you. Get the change you can see and supercharge your serum intake. Hydro jet peels are a must-try.