!-- Facebook Pixel Code -->
Laser skin whitening rejuvenation Sydney carbon #1 best
Laser skin whitening rejuvenation Sydney carbon #1 best. Do you suffer from tried dull skin? Then this is the treatment for you. Do you want to whiten your skin? Then look no further. This laser resurfacing treatment is an all over treatment, face hands, arms, neck or anywhere else. This fantastic laser resurfacing beauty secret is used by Hollywood's A listers. Be an A lister and treat yourself.
This wonder laser resurfacing
collagen generation
stimulates collagen and promotes elastic fibre repair
whitens the skin
removes blackheads
shrinks pores
skin rejuvenation
removes wrinkles
smooths the skin so it regains elasticity
laser resurfacing
Scope of the treatment
Laser resurfacing treatment
A general Facial clean to remove dead skin, clean the skin and open the pores.
Medical grade nano charcoal is applied to the face, after it penetrates the pores.
IPL or laser is applied to the facial area, this cases the nano charcoal to burst, which shatter dirt and epidermal keratinocytes.
The heat energy is transferred to the dermis, which stimulates the skin, the vitality of the cells, stimulates collagen and promotes elastic fiber repair.
This restores the bodies natural ability to start now collagen generation, shrinks pores, removes blackheads, wrinkle, smooths the skin so it regains elasticity
After the treatment we wash the face to remove all traces of carbon..
Moisturise the skin and you look in the mirror and say wow.
How do I whiten my skin ?
Try our Black Doll Laser whitening treatment, this treatment whitens skin while rejuvenating it. Perfect whiter skin and better looking skin, increased collagen and more elastic skin. At the same time smaller pores, blackheads gone, wrinkle reduction and smoother skin, all in one treatment. So come on in and ask us how do I whiten my skin ?
Am I Suitable for the Treatment?
Black doll is suitable for rough skin, large pores, excessive oil secretion, acne and yellowish complexions. People with facial trauma, inflammation, allergies, serious acne and the like should look at postponing the treatment until healed. Notre this is not a nasty carbon dioxide laser the removes the top layer of skin and it is painful and recovery take weeks.
Post Treatment
There should be an improvement in the skins look and feel, a reduction in pore size, the skin should whiten, spots fade, reduction in wrinkles, the skins elasticity should improve and along with the colour.
Carbon laser facial treatment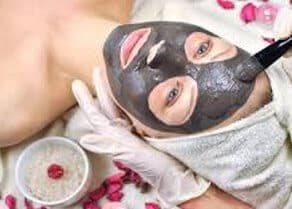 Laser resurfacing skin whitening
Don't go past these Great Treatments
Check out these Fantastic Products
Check out our other great treatments
acne scarring treatment
a removal prices guide is on our booking system
skin rejuvenation for sun damage skin
skin resurfacing our removal prices are on the specials page
skin pigmentation treatment for your skin concerns
laser hair removal laser treatment
great laser treatments picosecond laser tattoo removal
skin treatments for sun damage
double chin treatment sculpting double chin fat reduction treatment
remove fine lines treatments
and much more
Why not book a free consultation? book online or over the phone.
Possible Complications may Include
Mild discomfort during the laser/IPL part of the treatment
Slight redness and swelling
Irritable and dry skin
All this without nasty cosmetic injectables anti wrinkle injections dermal fillers, why because we offer real anti aging treatments. Rather than injections that only hide the problem. All this without a medical team, we think we have much better experts and lasers.
Come in to Xara Skin Clinic ™
Talk to us today about starting your treatments laser treatment today. For an all over whole body experience come and see us. Come and relax in our opulent ambiance, welcoming staff, the scent of essential oils, calming music, the soft cool breeze. For world class, exclusive treatments and products, we are the beauty and skin care experts.
There are four free Council car parks in the Lane Cove village. Parking should not be a problem. Please pay us a visit. We are, Xara Skin Clinic™ access via Birdwood Lane. We are the Sydney's best secret.
Laser skin whitening rejuvenation Sydney carbon #1 best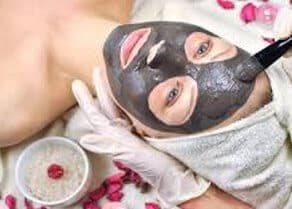 Laser skin whitening rejuvenation Sydney carbon #1 best. Turn tired dull skin into bright glowing skin with this anti-ageing treatment. Why not book today.
Service Type: Free consultations
Currency: AUD