How does (Intense Pulsed Light) IPL Laser Hair Removal Sydney work?
IPL hair removal is not a laser, it is an extraordinarily strong precise pulse of light. The light is very powerful, it heats up the melanin in the hair, as a result, it destroys the hair follicles. IPL power, frequency, and duration are very carefully controlled which prevents burns to the skin. In the last 20 years, IPL has proven itself to be a safe, reliable hair removal treatment that works.
The IPL Laser Hair Removal Treatment Process
The IPL light is very strong, hence to protect your eyes we require our customers to wear protection. We treat the area with a cool layer of gel. Next, we press the light applicator against the skin and fire the light. This heats up the melanin in the hair, which heats the follicle and destroys it. The process is repeated to cover the whole area. Firing of the applicator, may result in a slight flicking sensation, it should not cause pain. When the treatment is complete, we remove the gel and moisturise the treatment area.
Over a period of a few weeks, the hair in the treated area falls out. After completion of treatment, some customer's skin can appear quite red. In most cases, it will disappear in a few hours. Each treatment can take between 15 minutes to half an hour, depending on how large the treated area is.
Am I suitable for Hair Removal treatment?
Customer's that are fair-skinned and dark-haired are ideal for IPL treatments. Carefully researched settings can achieve good results for different hair and skin types. The darker the hair, the more effective IPL is. As darker hair contains more melanin, it will heat up more easily. Fairer hair contains less melanin and is harder to treat. IPL can not effectively treat Grey/white hair because it does not contain melanin.
What will I see after the treatment?
The heat damages the hair follicle, some hair will remain in the follicles. The hair will fall out after 1 - 3 weeks as the epidermis renews. The hair can appear to grow as new epidermis pushes it out. At this stage hairs are loose in the follicle and it is possible to easily pull then out with tweezers.
In conclusion IPL hair removal reduces and removes unwanted hair.
How many IPL Laser Hair Removal Sydney treatments are necessary?
It will only affect hair in the active growth stage, which means multiple treatments. You will need the treatment every 2-8 weeks, dependent on the treatment area and results. The treatment is stopped after satisfactory results and the hair is gone. The number of hair removal treatments varies.
You may require 6 or more treatments to achieve maximum results and long-term hair removal. Ask us for an IPL laser hair removal package price. Make a booking to come to our shop in Lane Cove on the North Shore of Sydney.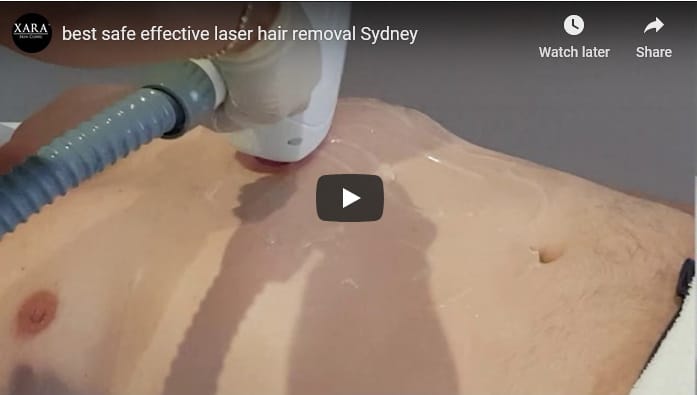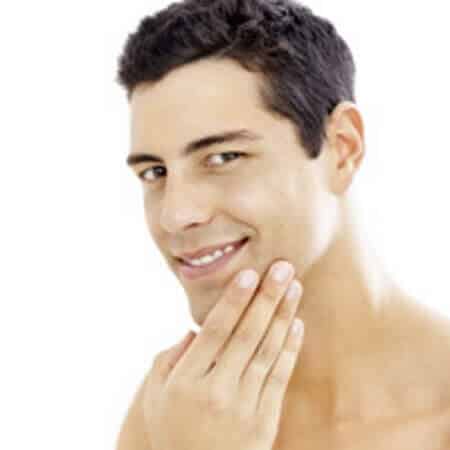 How we save you time and money
Better treatments means less treatments, which saves you time and money. We do that by having the best and latest in hair removal machines. Delivering the results for you, which is what you expect from Xara Skin Clinic.
Don't go past these Great Treatments

Check out these Fantastic Products

IPL Laser Hair Removal Consultation Procedure
Before your treatment commences we provide you with a full consultation. The consultation identifies your expectations and explains of the treatment to you so it is easy to understand. A medical history is taken to confirm your suitability for our IPL hair removal treatment. Customers that wish to continue need to complete a informed consent form. We apply a test patch, to make sure your skin has an adverse reaction to the light.
Come in to Xara Skin Clinic ™ in Lane Cove on the North Shore.
Talk to us today about starting your treatment today. For an all over whole body experience come and see us in Lane Cove on the North Shore. Come and relax in our opulent ambiance, welcoming staff, the scent of essential oils, calming music, the soft cool breeze. For world class, exclusive treatments and products, we are the beauty and skin care experts in Lane Cove on the North Shore.
There are four free Lane Cove Council car parks in the Lane Cove village. Parking should not be a problem. Please pay us a visit. We are, Xara Skin Clinic™ Lane Cove, North Shore access via Birdwood Lane. We are the North Shore's best secret.