If you have pigmented lesions this can help ring us now
$39 – $99
Product Description
Vitamin B niacinamide is also known as Vitamin B3. It has been shown to reduce water loss in the skin and retain fatty acid, making skin look younger and firmer. You can use it to reduce acne as a topical treatment. One of its many other great qualities is its ability to help even skin tone and for; hyperpigmentation removal, UV spots removal, and age spot removal. It is a powerful skin lightener proven in clinical trials to lighten skin.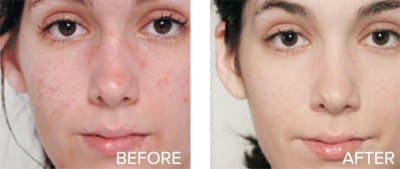 NIACINAMIDE Vitamin B3 USES
Skin firming and toning
Skin Lightening
Acne removal
Corrects Hyperpigmentation in Skin
Age Spots removal and UV Spot removal
Fight-Ageing Wrinkle Removal
Directions for use:
Help your skin on your face and neck with serum every morning and/or night after you cleanse and tone. Place a pea-sized amount of Facial Serum onto your fingertips. Warm the serum between your hands and spread it evenly over your face without pulling down on the skin. In every step of skin care always use circular, upward motions with a gentle touch on your face.
Don't help gravity by tugging down on your skin and remember that the skin on your face, especially around the eyes, is very delicate. The serum should absorb into your skin within 5 minutes. Your skin should feel soft, but not oily. If it feels like you have a mask on, you have used too much serum. our serums are clinic-strength, you only need to use a little. Follow the serum with a lotion or crème.
Our Vitamin B3 Serum Delivers:
5% Niacinamide serum (Vitamin B3)
directly to your skin, along with Antioxidants and Nutrients
72% Organic Content Vitamin B niacinamide serum Skin lightening hyperpigmentation
Ingredients:
Aloe Barbadensis (Organic Aloe) Leaf Juice, Glycerin, Niacinamide (Vitamin B3), Emulsifying Wax NF, Persea Gratissima (Avocado) Oil, Phenoxyethanol, Tocopherol (Vitamin E), AzadirachtaIndica (Organic Neem) Seed Oil, Rosmarinus Officinalis (Rosemary) Leaf Extract, Sodium Hyaluronate (Hyaluronic acid), Xanthan Gum, Tetrasodium EDTA.
Other options
fine lines sensitive skin types skin barrier reducing production benefits effects routine new form