!-- Facebook Pixel Code -->
Beauty salon Sydney or fantastic skin care clinic you decide
Beauty salon Sydney or fantastic skin care clinic you decide
We often get asked if we are a beauty salon or a skin care clinic. We are known just as much for what we do as what we don't do.
We don't do
We don't do the commodity items as there are so many salons that do it. We focus on what we are good at, high end beauty and skin care. With hundreds of thousands in beauty and skin care machines.
Nails, eye lash extensions, waxing pedicures or manicures, haircuts, dying of hair, piercings, comedic tattoos. Invasive liposuction, breast lifts, breast implants, tattoos, piercing and anything that involves piercing the skin.
No invasive treatments
We believe our non-surgical treatments are better, lower risk, have less side effects, look natural, last longer and get better results than the invasive alternative. We have converted many of our clients away from wrinkle injections and surgical alternatives. Getting our clients off injections is something we are proud of; we care about our customers.
Everywhere we look, we see bad results from injectables anti wrinkle and dermal fillers. Yes, we can tell what you have done to yourself. A few years ago, I was at the kids school and a guy was walking around with a frozen face. Nothing moved, I felt sorry for the guy.
What we do
skin treatments
no injectables anti wrinkle injections dermal fillers
skin concerns
anti ageing skincare products
skin rejuvenation
anti ageing fine lines and wrinkles LED light therapy
laser hair removal laser treatments
fat reduction
and much more
Just about anything to do with great skin care and beauty. As you are on the website you can see for yourself. No need to spend space here when it is already on the site. If you are not sure, just look at our reviews on Facebook or other places.
Here are just some of the treatments
Painless laser tattoo removal Sydney
Great beauty and skin care treatments
Each year we spend big on getting the best and latest in skin care and beauty machines. We do that because we know our customers expect the best and safest treatments from us. So, that is what we deliver.
Why not book in for a free consultation?
All this without a medical team and no medical grade cosmetic injectables anti wrinkle injections dermal fillers is sight, why? Because we have better skin treatments, ask us about them.
Beauty clinic Sydney or fantastic skincare clinic you decide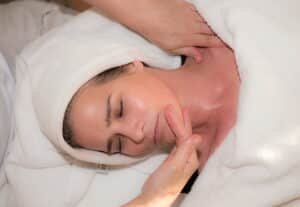 Beauty clinic Sydney or fantastic skincare salon you decide. Is it a bird or a plane? What we know is we are one of the leading skin treatments clinic in Sydney.
Service Type: Free consultations
Currency: AUD