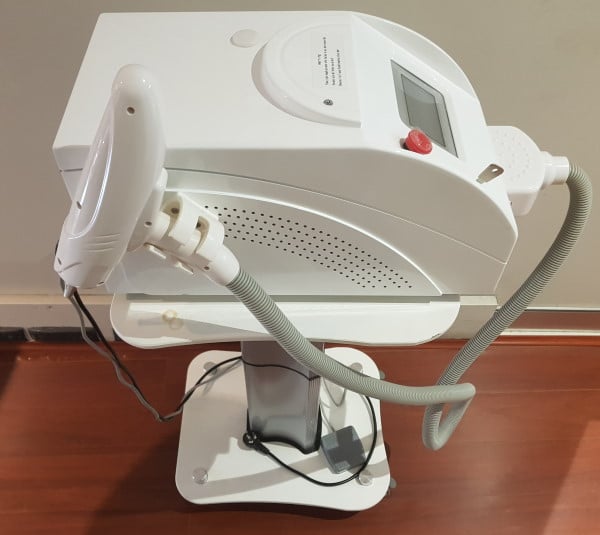 Best safe YAG laser treatment Sydney cost price effective
Best safe YAG laser treatment Sydney cost price effective
A few weeks ago we received delivery of our new YAG laser. The arrival of the laser has prompted me to set up some new laser treatment pages;
The benefits of the YAG for short or (neodymium-doped yttrium aluminum garnet; Nd:Y3Al5O12) now you know why is called YAG for short, is it can delivery very high energy up to 2000Mj in a very short period of time. This means there is less chance of damaging the skin and scarring. The laser is a non ablative laser which means it does not remove the top layer of skin, which means less risk of scarring and infection. Both good points.
We still provide IPL treatments as well as treatments with the existing laser.
We now have three different energy level light treatments. The milder IPL which carries out the treatments with more sessions but the effect is not as noticeable post treatment, which is good for facial treatments. Where the YAG laser can do many treatments in just one session.
The range of treatments is as follows:
Best safe YAG laser treatment Sydney cost price effective.
Confused? Well don't be just come in and let an expert look at the problem. We can then advise the best treatment option for you.
Come in to Xara Skin Clinic ™ in Lane Cove on the North Shore.  Talk to us today about starting your YAG laser treatment today. For an all over whole body experience come and see us in Lane Cove on the North Shore. Come and relax in our opulent ambiance, welcoming staff, the scent of essential oils, calming music, the soft cool breeze. For world class, exclusive treatments and products, we are the beauty and skin care experts in Lane Cove on the North Shore.
Lots of Parking
There are four free Lane Cove Council car parks in the Lane Cove village. Parking should not be a problem. Please pay us a visit. We are, Xara Skin Clinic™ Lane Cove, North Shore access via Birdwood Lane. We are the North Shore's best secret.