!-- Facebook Pixel Code -->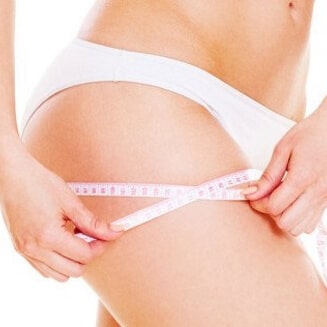 Fat cellulite removal treatment Sydney best cheap anti-cellulite
Fat cellulite removal treatment Sydney best cheap anti-cellulite
Is cellulite a problem for you? Do you lack the confidence to go to the beach in swim wear? Would you like to get rid of your cellulite? and gain that confidence back again? Luckily for you we can remove that cellulite for you. Why not book a free consultation, book online or over the phone.
How do we remove cellulite?
We use our body sculpting  RF ultrasound machine. This is not a little box sitting on a desk. It is a large machine that rolls on the floor. This is serious stuff, we need focused power at a precise frequency. Our high tech machine has two modes, one lower frequency for busting fat. The other a higher frequency for rejuvenation and skin tightening.
Fat busting Mode
In fat busting mode the body contouring  ultrasound vibrates the fat cells. It does that at their resonance frequency, which breaks the cells walls. Much like a singer can break a glass with just the sound of their voice. So now you know how it is done. This body sculpting treatment does not damage other cells. It is safe and effective in body shaping, removing the appearance of cellulite and fat from targeted areas.
Rejuvenating Mode
In regenerating mode the body contouring machine uses a higher frequency. This targets the area under the skin. This flattens the area beneath the skin giving your skin a smoother look. It stimulates collagen and elastin which pumps the skin. Stimulates circulation which gives the skin a more youthful and glowing look. It reduces or removes scars and rolls back the clock. This really is a great anti-aging treatment you should try today.
Book a free consultation and let us put together a treatment plan. We identify if you are suitable for the cellulite treatment. Then we identify the areas of the body, discuss the importance of a healthy lifestyle and diet and exercise. We go over any side effects and what the treatment will feel like. Then going over any post treatment care that maybe required.
For the record we don't have medical grade dermal fillers, because we have much better treatments without the risks.
Scope
we kill fat cells, aren't we mean
body sculpting and skin tightening experts
great skin rejuvenation skin treatments skin
no medical grade required
fat reduction skin treatments weight loss
Bondi Junction not required or needed
non-surgical fat removal double chin
laser hair removal
non-surgical fat reduction and cellulite reduction
and much more
Come in to Xara Skin Clinic ™
Talk to us today about starting your chin sculpting fat loss treatment today. For an all over whole body experience come and see us. Come and relax in our opulent ambiance, welcoming staff, the scent of essential oils, calming music, the soft cool breeze. For world class, exclusive treatments and products, we are the beauty and skin care experts.
Free parking
There are four free Council car parks in the Lane Cove village. Parking should not be a problem. Please pay us a visit. We are, Xara Skin Clinic™ access via Birdwood Lane. We are the Sydney's best secret.
Fat cellulite removal treatment Sydney best cheap anti-cellulite
Fat cellulite removal treatment Sydney best cheap anti-cellulite , is cellulite a problem for you? let us help you remove it today, make a booking.
Service Type: Free consultation
Currency: AUD