How avoid milia cleansing facial peel Sydney exfoliating
How avoid milia cleansing facial peel Sydney exfoliating
– How about preventing milia? We have several milia prevention treatments. As well as milia removal treatments.
What is milia?
Milia is caused by dead skin cells becoming trapped under live top layer of skin. It becomes hard and causes a bump with a small white appearance. Good skin care and skin maintenance on a regular basis is a great way to stop milia. A good chemical free exfoliating and or cleansing scrub is a good start. One that doesn't suck the moisture out of your skin. It's great if it's full of vitamins and adds moisture back into the skin. A glycolic acid peel is another way to remove that dead skin. It's great for unclogging pores, removing freckles, age spots and liver spots. It is also a good wrinkle removal and anti-ageing treatment.
What if it is too Late?
We can quickly and safely remove your milia for you. When you come in we can have a look at the size of the problem. Then discuss your best skin conditions treatment option. It could be microdermabrasion or one of several skin care milia removal treatments. Why not pick up a gift vouchers while you are here.
Don't go past these treatments
Hydro facial sun damage repair
Come in to Xara Skin Clinic ™.  Talk to us today about starting your milia removal skin treatments today. For an all over whole body experience come and see us. Come and relax in our opulent ambiance, welcoming staff, the scent of essential oils, calming music, the soft cool breeze. For world class, exclusive treatments and products, we are the beauty and skin care experts. Don't forget to check out our gift vouchers in the shop.
Lots of parks
There are four free Council car parks in the Lane Cove village. Parking should not be a problem. Please pay us a visit. We are, Xara Skin Clinic™ Lane Cove, North Shore access via Birdwood Lane. We are the Sydney's best secret.
How avoid milia cleansing facial peel Sydney exfoliating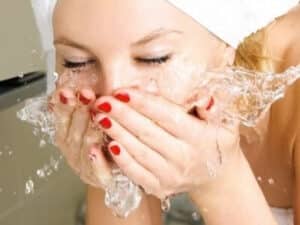 How avoid milia cleansing facial peel Sydney exfoliating, how to prevent milia from occurring and milia removal, make a booking. Why not come to the experts?
Service Type: Free consultations
Currency: AUD