Puffy eyes dark circles vitamin K cream rashes spider veins
$59 – $169
Product Description
Puffy eyes dark circles vitamin K cream rashes spider veins
– for capillaries, varicose veins, spider veins, thread veins, scars and rosacea
Pro vitamin K extra strength vitamin k cream
Mends vein walls, for rashes, eliminate spider veins , reduce dark circles around the eyes and hydration for the skin in one cream
Xara Skin Clinic uses a powerful combination of natural ingredients. To make our high potency skin care vitamin K cream.
This skin care cream is the most effective way to make spider veins disappear. Reduce the appearance of varicose veins… no shots, no lasers, or surgery.
This was previously only available from dermatologists. Our LUX-K is a High intensity treatment for bruised skin, spider vein, red and irritated areas. For a Vitamin K cream to be truly effective, it requires the right a precise blending of ingredients. PH control in the base and an ability to be quickly absorbed into the skin. At Xara Skin Clinic we use pure Emu Oil as a carrier oil. To get the active ingredients deeper into body tissue causing better and faster results.
Not only does Vitamin K skin care cream help reduce and clear bruises and spider veins, varicose veins… It can help decrease the appearance of post-surgical bruising. When used approximately two weeks before surgery… and continued after surgery. It can calm red and irritated areas. Help reduce the appearance of broken capillaries, rosacea and any other reddened and irritated areas. It is great for puffy eyes and dark circles around the eyes.
The blending of our Vitamin K Cream, as well as the quality of ingredients, is why LUX-K works so well for so many.
Our Cream contains 5% Vitamin K, 5% Phtotonine, Hyaluronic Acid, Emu Oil, Aloe Butter and Jojoba Oil, just to name a few key ingredients.
BENEFITS:
Helps reduce Puffy Eyes Dark Circles
Works on legs, arms, nose & face
Fast acting Formulation
Eliminate Spider Veins, Rosacea
Helps minimize appearance of Varicose Veins, Scars
Lightens Skin Discolorations

What Causes
Spider Veins?
Spider Veins occur from tears in capillaries beneath your skin and this results in blood. Which has seeped out of the vein, being visible along the line of the capillary. They develop from increases in blood pressure that cause veins to dilate and not be able to close their valves properly. Resulting in blood accumulating in the vein.
How Our Vitamin K Cream Corrects the Problem!
Our LUX-K helps fix this problem using a powerful mixture of natural ingredients. Which enters through the pores all the way to the damaged capillary or artery and clots the blood. Stopping the seepage of blood and allowing the tissue time to heal.
The natural ingredients have a synergistic effect that stimulates epithelial growth and promotes healthy granulations and clarification of the damaged skin.
Directions:
Slightly hydrate and moisten skin with warm water. Apply twice a day to eliminate spider veins, reduce varicose veins, heal bruises faster, relieve pain from burns and promote the healing, reduce scaring and many minor skin irritations. Massage briskly into skin. For best results be sure to use regularly.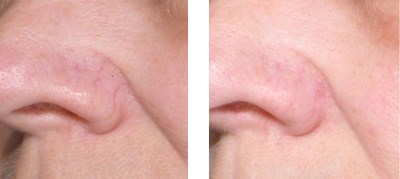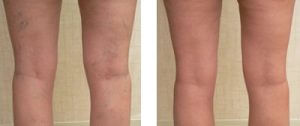 Puffy eyes dark circles vitamin K cream rashes spider veins
Ingredients:
Phytotonine (a botanical complex) , Aloe Barbadensis Leaf Juice (Organic Aloe), Kosher Vegetable Glycerin, Aloe Butter, Shea Butter, Vitamin K, Cetyl Alcohol, Stearic Acid, Salix Nigra (Organic Black Willow Bark) Extract, Emu Oil, Sunflower Oil, Simmondsia Chinensis (Organic Jojoba), Panthenol, Hyaluronic Acid, Ascorbyl Palmitate Vitamin C Ester, Tocopherol (Vitamin E), Camellia Sinensis (Green Tea) Leaf Extract, Germall Plus