We are simply one of Sydney's leading advanced cosmetic skin treatments, anti-ageing, skincare, and beauty salons. I am sure our professional the highest cosmetic standard friendly and helpful team will have something for you, please click on the links to learn more. Don't forget to bookmark us to make it easy to come back to us. If you can't find what you are looking for let us know. Not everything is on the site, we do a lot of custom treatments.
We have a wide range of treatments, from facials, mole removal, anti-aging, body treatments, pigmentation removal, anti-wrinkles, non-surgical facelifts, fat freezing, HIFU, fractional RF treatment and much more for any age. The pages explain the treatments in detail, please take the time to have a look at them.
But rest assured all our treatments are safe and effective. We are a non-invasive clinic, we don't inject poison or fillers. Instead, we have treatments that we think give better long-term results, without the risks. We offer you a complimentary consultation, so come in and see us. make a treatment booking, you can do it online, by email or call-over the phone.
If you have active pimples or scars from pimples, you don't have to live with whiteheads scarring. Come and see us and let us take care of your whiteheads, and give you a treatment plan for you and your skin.
If you haven't tried it to remove fine lines, then don't delay. They really are a great fine-line treatment that you are missing out on. Why not book yours now?
Oxygen and this go together like a horse and cart, skin rejuvenation. They really complement each other and give you better results that the sum of the two treatments. If light sounds right for you, why not make a complimentary consultation? Nature's energy.
If you haven't tried it then do, you will see your skin change in seconds. It really is that good. Why not make your booking today?
As above, we have better safer alternatives that last longer than injections. Talk to us about your no-injectables now.
If you are after real beauty face treatment, we are Sydney's experience experts. Our fantastic options can include no-surgery facelifts, rejuvenation for your skin concerns and more. Why not make a booking now?
All this without injectables. Because we have treatments that fix the problem, not hide it.
What we don't do
A desire to appear younger is a common aspiration for many individuals. While embracing aging is important, there's no harm in seeking ways to maintain a youthful appearance. Here's a comprehensive guide with various strategies that can help you look younger:
1. Skincare Routine: A consistent skincare routine is essential for maintaining youthful skin. Cleanse, exfoliate, moisturize, and use sunscreen daily. Look for products containing retinoids, hyaluronic acid, and antioxidants, as these can help reduce the appearance of fine lines and wrinkles.
2. Hydration: Keeping your body hydrated is crucial for healthy skin. Drink plenty of water throughout the day to maintain skin elasticity and promote a youthful glow.
3. Balanced Diet: A diet rich in fruits, vegetables, lean proteins, and whole grains provides essential nutrients for skin health. Antioxidants like vitamins A, C, and E fight against freeradicals that contribute to premature aging.
4. Sun Protection: UV rays accelerate skin aging. Always wear sunscreen with at least SPF 30, even on cloudy days, and avoid excessive sun exposure. Protective clothing, sunglasses, and wide-brimmed hats also help shield your skin.
5. Exercise: Regular physical activity improves blood circulation, which delivers oxygen and nutrients to the skin. Exercise helps maintain a healthy complexion and can contribute to a more youthful appearance.
6. Adequate Sleep: Quality sleep is when your body repairs itself. Aim for 7-9 hours of sleep each night to prevent dark circles, puffiness, and other signs of fatigue.
7. Stress Management: Chronic stress can accelerate aging. Engage in relaxation techniques such as meditation, yoga, or deep breathing to reduce stress and promote youthful vitality.
8. Fashion Choices: Opt for clothes that flatter your body type and complement your style. Avoid overly trendy outfits that might age you unnecessarily.
9. Hair Care: A well-maintained hairstyle can take years off your appearance. Consult with a stylist for a haircut that suits your shape and complements your features.
10. Makeup Techniques: Use makeup to enhance your natural beauty. Focus on a light, radiant look that emphasizes your best features, rather than heavy makeup that can accentuate lines and wrinkles.
11. Teeth Whitening: A bright smile can significantly impact your overall look. Professional teeth whitening or even using over-the-counter whitening products can help maintain a youthful appearance.
12. Posture: Good posture not only exudes confidence but also can make you appear more youthful. Stand tall and avoid slouching to project vitality.
Areas we service Lower North Shore and beyond, Lindfield, Killara, Gordon, Pymble, Castlecrag, Castle Cove, Turramurra, Wahroonga, St Ives, Forestville, Belrose, Mona Vale, Newport, Bilgola Beach, Avalon, Whale Beach, Palm Beach, Eastern Suburbs, Seaforth, Balgowlah, Frenchs Forest, Bondi, Surry Hills, Mortlake, Concord, Chiswick, Glebe, Five Dock, Petersham, Leichhardt and more.
References
Have a look at our reviews on Facebook
Don't go past these Amazing Solutions

Check out these Fantastic Products

Other new offerings
removing a cosmetic tattoo brow
tattoo removal terms conditions and much more
13. Stay Social: Maintaining an active social life keeps you engaged and connected, reducing feelings of isolation that can age you mentally and physically.
14. Stay Curious: Continuously learning and exploring new hobbies keeps your mind sharp and contributes to a youthful outlook on life.
15. Avoid Smoking and Limit Alcohol: Smoking accelerates aging by damaging collagen and elastin fibres in the skin. Excessive alcohol consumption can also contribute to premature aging by dehydrating the skin and affecting its elasticity.
16. Medical Treatments: Consult with a dermatologist for treatments like Botox, dermal fillers, or chemical peels. These interventions can help reduce the appearance of wrinkles and fine lines.
17. Hyaluronic Acid Fillers: These fillers can restore lost volume and provide a more youthful appearance by reducing the appearance of wrinkles and fine lines.
18. Microdermabrasion and Chemical Peels: These treatments exfoliate the skin, promoting collagen production and reducing the appearance of age spots, fine lines, and uneven texture.
19. Laser Therapies: Fractional laser treatments stimulate collagen production, helping to improve skin texture, reduce wrinkles, and even out skin tone.
20. Surgical Interventions: Surgical options like facelifts and eyelid lifts can provide more dramatic outcomes, but these should be considered only after thorough research and consultation with a qualified surgeon.
In conclusion, achieving a youthful appearance involves a holistic approach that encompasses skincare, lifestyle choices, and, if desired, interventions. While these strategies can help you look younger, remember that ageing is a natural process and embracing it gracefully is equally important. Always consult with professionals before making any significant changes to your routine or considering procedures.
Come into Xara Skin Clinic ™ Cosmetic
Why not come in for your tattoo removal now? For an all-over whole body experience, come and see us. Come and relax in our opulent ambience, welcoming staff, the scent of essential oils, and calming music, and feel the soft cool breeze. For world-class, exclusive offerings and products, we are the beauty and care experts.
There are four Council car parks in Lane Cove village. Parking should not be a problem. Please pay us a visit. We are Xara's access via Birdwood Ln.
If you are after a leaner more youthful look we can help you ring us now
If you are after a leaner more youthful look we can help you ring us now. We offer all these and much much more, see for yourself on our site.
Service Type: Complimentary consultation
Currency: AUD
I have scarring from pimples, can it be fixed?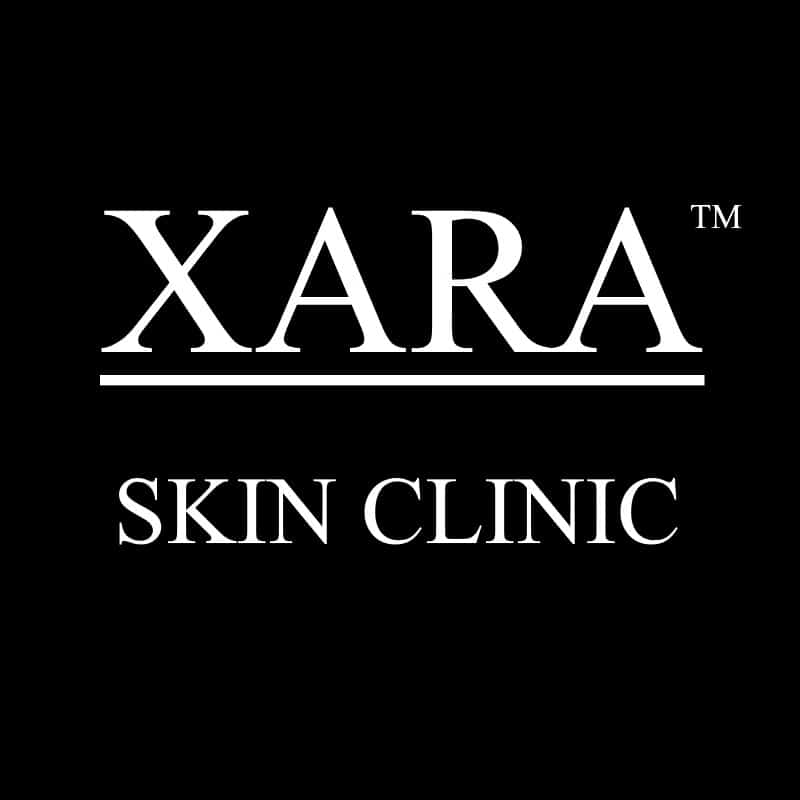 Yes, we have a number of options to fix you face. the top way forward is to make an $0 appointment and get an experts help.