!-- Facebook Pixel Code -->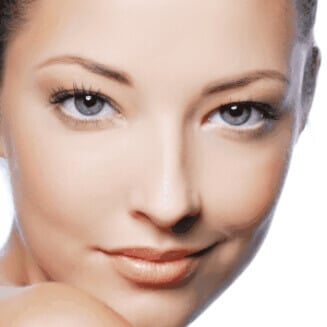 Botulinum LED light anti-wrinkle rejuvenation skincare Sydney
n Botulinum LED light anti-wrinkle rejuvenation skincare Sydney
Botulinum LED light anti-wrinkle rejuvenation skincare Sydney – Light is one of the most under rated skin care beauty therapies. It is so good people call it light Botulinum. The idea came from NASA to heal wounds in space. Like all good ideas, it quickly gets used for other things.
Light does so many things:
Heals wounds repairs sun damage
Removes wrinkles, tightens the skin
Smooths the skin, improves appearance
Improves circulation treats sun damage
Kills bacteria treatments dermal
It's a skin care skin rejuvenation treatment
Reduces acne and helps heal acne scars
Rosacea treatment
Sun damage treatments and serums
Skin tightening skin treatments for fine lines
Reduce redness and inflammation
All without medical grade cosmetic injections dermal filler lip fillers
The treatment
As you can see it's a long list of skin rejuvenation treatments to come from for one therapy. At Xara Skin Clinic, we us light therapy as a single treatment. We also use it in combination with other treatments. It is a case of the results far exceed the sum of the individual treatments. Our treatments such as our non-surgical face lift facial would not be as effective without light. We use it to regrow hair, fight acne, skin care and many more treatments. So, if we ask you would you like light with your fries, say yes.
While you are here take a look at our cosmetic treatments such as double chin treatment, picosecond laser tattoo removal, anti ageing skin treatments and much more. Al this without the need for cosmetic injectables anti wrinkle injections dermal filler lip fillers or skin needling.
Come in to Xara Skin Clinic ™
Talk to us today about starting your fine lines anti ageing light treatments dermal today. For an all over whole body experience come and see us. Come and relax in our opulent ambiance, welcoming staff, the scent of essential oils, calming music, the soft cool breeze. For world class, exclusive treatments and products, we are the beauty and skin care experts. No medical grade injectables anti wrinkle injections dermal fillers lip fillers here, why because we have real anti ageing treatments. A dermal filler is not anti ageing.
More than 1500
There are four free Council car parks in the Lane Cove village. Parking should not be a problem. Please pay us a visit. We are, Xara Skin Clinic™ access via Birdwood Lane. We are the Sydney's best secret.
#1 best light rejuvenation wrinkle skin treatment Sydney
#1 best light rejuvenation wrinkle skin treatment Sydney, this is an under rated treatment, click here to read more, make a booking today.
Service Type: Free consultations
Currency: AUD