We provide advanced leading professional technology results.
When you come to find us please remember that our entrance is in Birdwood Lane. There is a video on our email page that will help you see us. Speaking of finding us, what about the web? bookmark and highly recommend us. If you are coming to see us there is three-hour council parking nearby. Why not make a booking now?
If you have a skin issue and have been looking for an EMS clinic? You might be looking in the wrong place, go to Xara's clinic. Our fantastic EMS body treatments are Electrical Muscle Stimulation machines. Must be the laziest way to get great abs. Just 30 minutes equates to a full day in the gym.
We are Sydney's number-one skincare salon.
Googling remove my tattoos? Well, you have found Sydney's number one removing your tattoos clinic. We have the latest laser tattoo removal specialists for safe and effective tattoo removal. Booking now for a complimentary consultation. Ask for a package price and save.
Is it impossible to get a great salon? Well, you have found one situated near you, Sydney's best care and salon. If they can't put a smile on your face, no one can.
If you are after body treatments and body shaping, we have the treatments for you. Chin sculpting, fat removal, breast lift you name it we have it. All non-surgical treatments.
Have you been getting rubbish care facials? Then go where those in the know go, to Xara's clinic near you. We are Sydney's facial experts, so you will be in safe hands. Experience the Xara difference.
Other options
new natural appointment time relaxing
What we don't do
If you are looking for a highly recommended skin care clinic you have found it here. If you are after gift cards or want to book a complimentary consultation, book here or over the phone. No hair and beauty.
No injections because our treatment fixes the problem rather than hide it.
Considering a non-surgical natural cosmetic treatment, it's important to consult with a qualified and experienced healthcare provider or dermatologist. They can assess your individual needs and recommend the most suitable treatment for your specific goals and skin type.
One of the key advantages of them is that they typically involve minimal discomfort and shorter recovery times compared to surgical options. However, it's essential to have realistic expectations. While these can provide noticeable improvements in your appearance, they are not permanent solutions. The effects may vary in terms of longevity, and most require maintenance sessions to sustain their results.
Another crucial aspect to consider is the safety of these procedures. These are generally safe when performed by skilled professionals in a controlled medical setting. Nevertheless, it's vital to ensure that your chosen provider follows all safety protocols and uses approved products and devices. Always do your research, read reviews, and ask for recommendations to find a reputable therapist.
Here are some additional insights into specific ones:
Combination Therapies: Many individuals opt for a combination of treatments to address multiple concerns simultaneously. For instance, some might combine injections for dynamic wrinkles with dermal fillers for volume restoration, creating a comprehensive facial rejuvenation plan.
Customization: They are highly customizable. Your provider can tailor the treatment plan to your unique needs, whether you're targeting lines and wrinkles, volume loss, texture, or pigmentation issues.
Preparation and Aftercare: Depending on the treatment, you may need to prepare your skin in advance or follow specific aftercare instructions. These can include avoiding sun exposure, discontinuing certain skincare products, or using prescribed post-treatment creams.
Results and Maintenance: While they can yield impressive results, they are not permanent. To maintain the benefits, you'll likely need periodic touch-up sessions. Your provider can advise you on the recommended maintenance schedule.
Possible Side Effects: They can have mild side effects, such as redness, swelling, bruising, or temporary discomfort. These effects typically subside within a few days to a week, but it's essential to be aware of them.
Cost Considerations: The cost of them can vary widely depending on the type of procedure, the provider's expertise, and your location. Be sure to inquire about pricing during your consultation.
In conclusion, they offer a non-invasive and effective way to enhance your appearance, improve texture, and reduce the signs of aging. These procedures have gained popularity due to their convenience, minimal downtime, and noticeable results. However, it's crucial to choose a reputable provider, have realistic expectations, and be prepared for potential maintenance sessions to enjoy the full benefits of these treatments. Always consult with a healthcare professional to determine the finest approach for your goals.
Areas we service Sydney Lower North Shore and beyond, Chatswood, Riverview, Northwood, Gladesville, Longueville, St Leonards, Crows Nest, Neutral Bay, Bondi Junction, Northbridge, North Sydney, Greenwich, Ryde, Hunters Hill, Willoughby, Roseville and more.
References
Please have a look at our reviews on Facebook
Don't go past these Amazing Solutions

Check out these Fantastic Products

Electrical Muscle Stimulation (EMS): A Novel Approach to Fat Reduction and Muscle Building
In the ever-evolving world of fitness and wellness, people are constantly searching for efficient and innovative ways to reduce fat and build muscle. One such method that has gained popularity in recent years is Electrical Muscle Stimulation (EMS). EMS involves the use of electrical impulses to stimulate muscle contractions. While it has shown promise in various fitness applications, whether it is the leading way to reduce fat and build muscle is a topic of debate.
EMS Basics: EMS devices work by delivering electrical impulses directly to the muscles through electrodes placed on the skin. These impulses mimic the signals that the central nervous system sends to muscles during exercise. This stimulation can be tailored to target specific muscle groups, making it an attractive option for both muscle building and fat reduction.
Building Muscle with EMS: EMS can effectively recruit muscle fibers that might be difficult to engage through traditional resistance training alone. This means that it can be a valuable tool for individuals looking to build and strengthen their muscles. However, it should not replace traditional strength training exercises entirely. EMS can complement a workout routine by targeting specific muscle groups, enhancing muscle contraction, and potentially reducing the risk of overuse injuries.
Reducing Fat with EMS: The use of EMS for fat reduction is a bit more controversial. While some studies suggest that EMS can increase energy expenditure and contribute to fat loss, it is essential to understand that it's not a magical solution for shedding pounds. Fat loss primarily depends on creating a caloric deficit, either through diet, exercise, or a combination of both.
The Pros of EMS for Fat Reduction and Muscle Building:
Time Efficiency: EMS sessions are relatively short and can be done alongside other activities or incorporated into a busy schedule.
Targeted Muscle Engagement: EMS allows for the precise targeting of specific muscle groups, which can be beneficial for rehabilitation or muscle development.
Reduced Impact: EMS can be gentler on joints, making it suitable for individuals with mobility issues or those recovering from injuries.
Conclusion: Is electrical muscle stimulation the best way to reduce fat and build muscle? The answer is not straightforward. EMS can be a valuable addition to a fitness routine, offering time-efficient and targeted muscle engagement benefits. However, it should not replace traditional strength training and cardio workouts. Fat reduction still relies heavily on maintaining a caloric deficit through diet and exercise.
Before incorporating EMS into your fitness regimen, consult with a healthcare professional or fitness expert to ensure it aligns with your goals and needs. As with any fitness trend, it's essential to approach EMS with a balanced perspective, understanding its potential benefits and limitations in the context of your overall fitness journey.
Come into Xara Skin Clinic ™ 
Talk to us about starting your tattoo removal now. For an all-over whole body experience, come and see us. Come and relax in our opulent ambience, welcoming staff, the scent of essential oils, calming music, and the soft cool breeze. For world-class, exclusive offerings and products, we are the beauty and care experts.
There are four Council car parks in the Cove village. Parking should not be a problem. Please pay us a visit. We are Xara's access via Birdwood Ln level 2.
If you want to look years more youthful, just give us an hour or two
If you want to look years more youthful, just give us an hour or two. Yes, it is possible, we have done it for many of our customers, make a booking now.
Service Type: Complimentary consultation
Currency: AUD
Is it easy to get a car space?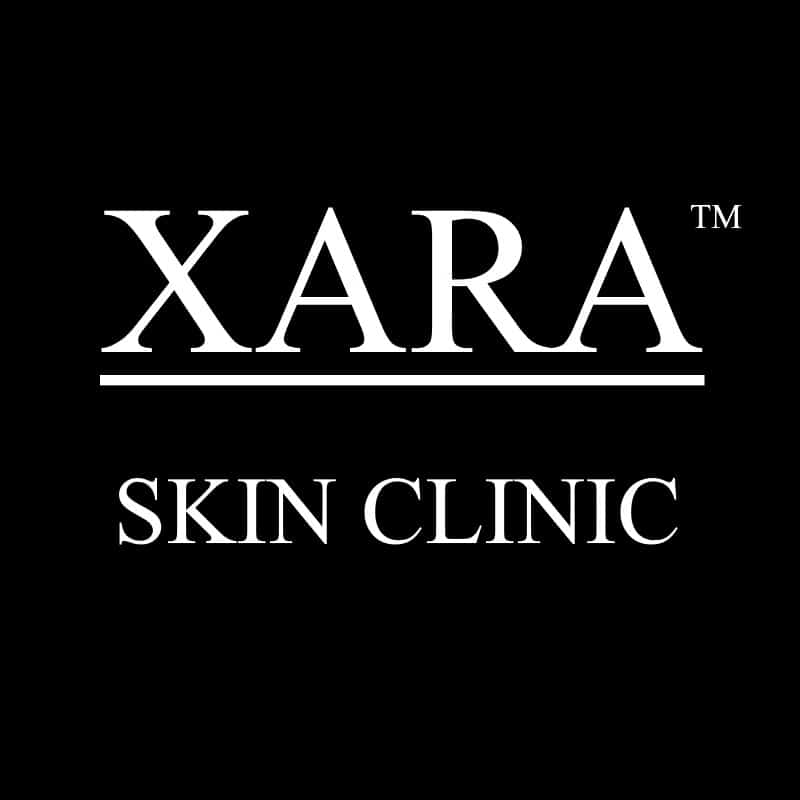 Yes, we have 500 across the street in The Canopy.