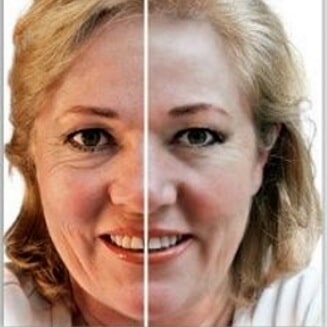 Where how to tighten loose skin Sydney great treatments
Where how to tighten loose skin Sydney great treatments
Why does our skin get loose after losing weight rapidly or with age?
Our skin is an elastic organ which comprises of cells. Whenever we lose weight too fast, the elastic parts of one's skin loss layers of fat that were keeping them stretched out over one's body.
There are a few ways that you can increase your skin's elasticity and tighten the areas in need over a matter of time.
Here are the different treatment options to tighten loose skin to look better than your peers.
This treatment stimulates fibroblast cells that produce collagen and elastin. It gives a uniform complexion result that improves radiance, tightens skin and control large pores.
It is an anti-aging treatment that re energies and helps stimulate subcutaneous dermal tissue.
RF ultrasound or RF liposuction
RF Ultrasound – this treatment is the breakthrough treatment for you! Painless and Non-Surgical way to remove fat and cellulite.
Liposuction
Fat Cavitation RF Liposuction – this is the form of pressure and wave that is being released during the fat cavitation energy. It has a low frequency RF ultrasound. This ultrasound creates liquid bubbles in fat cells. The result is the fat cells are killed and removed by the body resulting in fat removal.
Cellulite removal RF liposuction
Cellulite Removal RF Liposuction – used in loose skin treatments for skin tightening and improving the body's physique. This is effective for removing fat and reducing cellulite.
RF radio frequency (non– surgical facial lift) and Thermagie-CPT technology)
This is a non-invasive skin rejuvenation technology, which balances the pH level of the skin and enhances skin quality. The Radio Frequency skin tightening was originated and made popular by Thermagie-CPT. It came out with a machine that caused patients less discomfort. This kind of therapy is for the people who are not yet ready to have a full surgical face lift. More clients are looking for an affordable and non-surgical alternative to plastic surgery. Rather than go under the knife, have a long down time to heal, RF therapy has become a relevant alternative with noticeable results.
Let's face facts — no one wants to get old. No one wants wrinkles crisscrossing their face like a gas station road map. This treatment will increase the circulation and form a new capillaries. It also increases lymph system activity.
Expected results from this anti-aging therapy
Repairs sun damage, reduces redness, flushing, broken capillaries, fades scars, stretch marks, reduces wrinkles, increases moisture in your skin and make it more elastic.
Where how to tighten loose skin Sydney great treatments.
Come in to Xara Skin Clinic ™ in Lane Cove on the North Shore.  Talk to us today about starting your skin tightening treatment today. For an all over whole body experience come and see us in Lane Cove on the North Shore. Come and relax in our opulent ambiance, welcoming staff, the scent of essential oils, calming music, the soft cool breeze. For world class, exclusive treatments and products, we are the beauty and skin care experts in Lane Cove on the North Shore.
There are four free Lane Cove Council car parks in the Lane Cove village. Parking should not be a problem. Please pay us a visit. We are, Xara Skin Clinic™ Lane Cove, North Shore access via Birdwood Lane. We are the North Shore's best secret.