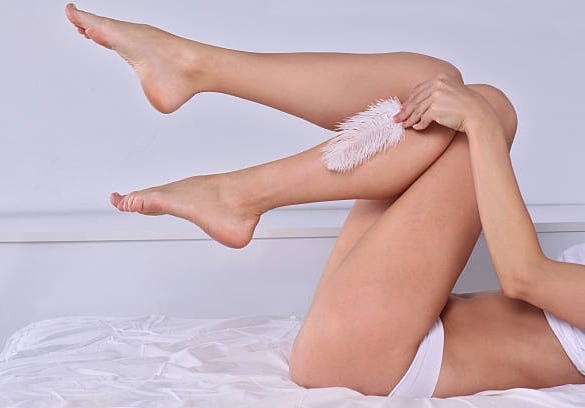 Latest diode laser hair removal light hair dark skin Sydney
Latest diode laser hair removal light hair dark skin Sydney
Latest diode laser hair removal light hair dark skin Sydney. We just picked up our latest machine and it is a beauty. It is the latest model and what we consider one of the best machines on the market today. We know our wonderful customers expect the safest and most effective treatments. That is what we will deliver with this machine. We know our current hair removal machine is a great machine and it delivers fantastic results. It only has one problem and that's it's not as effective for white on blond hair and we can't effectively treats dark skinned customers.
A hair removal machine for everyone.
With this machine we will be able to more effectively treat customers with lighter hair colours. We will also be able to effectively treat darker skinned customers. How you may ask? This diode laser hair removal machine has three wave lengths, 755nm Alexandrite for lighter skinned customers and 1064nm YAG for darker skinned customers. Or all three wavelengths at once to target all parts of the hair. When we hit your hair with this beauty it will not know what hit it. It will have the white flag up in no time.
What is the process?
It is the same as our IPL hair removal. Please shave the area two days before your appointment. We cover the area will a cooling gel and fire the laser at the hair. When we have covered the whole area, the treatment is complete. The gel is removed, the area is oiled and it's time to go. Stay out of the sun, swimming pool and avoid strenuous exercise or abrasion for a few days.
I have had my first treatment with the new machine, what does it feel like? Well nothing, just a slight warming or cooling when it is turned on, where the head is. I will update this post on how effective it is on white hair, that is the hardest hair to remove.
Latest diode laser hair removal light hair dark skin Sydney.
Why not call us for and ask for a package price?
Come in to Xara Skin Clinic ™ in Lane Cove on the North Shore.  Talk to us today about laser hair removal today.
Latest diode laser hair removal light hair dark skin Sydney. For an all over whole body experience come and see us in Lane Cove on the North Shore. Come and relax in our opulent ambiance, welcoming staff, the scent of essential oils, calming music, the soft cool breeze. For world class, exclusive treatments and products, we are the beauty and skin care experts in Lane Cove on the North Shore.
There are four free Lane Cove Council car parks in the Lane Cove village. Parking should not be a problem. Please pay us a visit. We are, Xara Skin Clinic™ Lane Cove, North Shore access via Birdwood Lane. We are the North Shore's best secret.