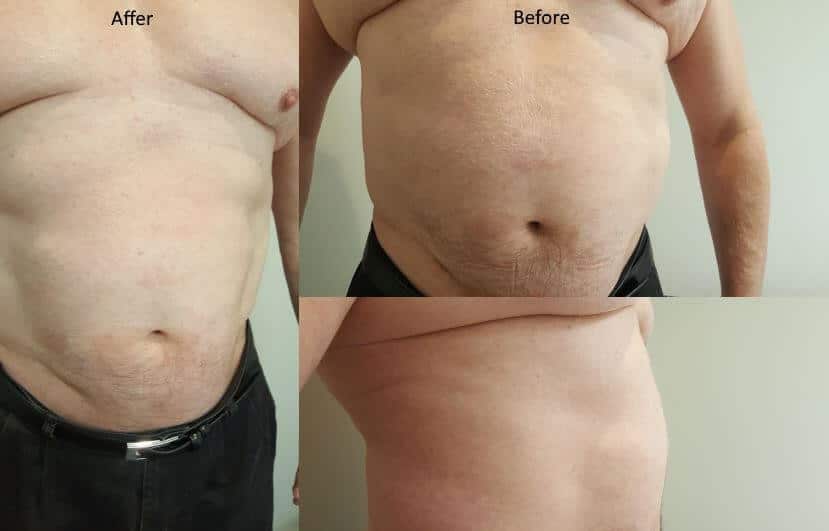 Top 10 benefits laser liposuction vs weight loss Sydney
The above photo is me, same day, a before and after of one twenty minute session of lipo laser
our machine, our clinic, real person 50+, no exercise, no photoshop
Is body sculpting lipo laser a great losing weight tool? I have tried body changing fat freezing, fat cavitation and lipo laser. With our new laser lipo machine I could see instant results in just 20 minutes. I saw my waist go from 108cm to 104 cm after just one session.
To put it in perspective
To put it in perspective, I am not an obese person. I have a large build from weight trained. At the time my abs were in hiding and I had man boobs. I am not going to the gym right now and I am not exercising. So considering the amount of fat in the area I am impressed at the results. I can see my abs with areas of fat gone.
Lipo Laser
The body sculpting treatment involves using a number of pads with strong LED lasers. Our machine, on the large pads has 13 lasers at 808nm  and 13 lasers at 650 nm.
Kill fat cells
These are the best frequencies to kill fat cells. Our smaller pads have two at 650nm. Each laser diode is a strong 200mw. They can penetrate the skin to a depth of 13mm. We have ten large pads and four small ones. In other words it is the latest and the greatest.
Effective and safe
We could have got body contouring machines at a sixth of the price but they would not be as effective and safe.
Top 10 benefits of laser fat loss
a free consultation
non-invasive liposuction procedure
no liposuction surgery
excess fat gone
a great cellulite treatment
no liposuction procedures
recovery time and risk next to zero
a safe and effective way to kill fat cells
no fatty lumps left after liposuction
cost effective fat treatments
Drawbacks
The pads are flat, the body is not. It can be hard to place the pads onto some areas.
Laser liposuction
Body contouring lipo laser is a safe and effective alternative to the traditional methods of removing fat. It's great at spot fat loss. When I was going to the gym I could not get rid of my fat beneath my belly button.
With lipo laser I could. It's great at moving that fat you just can't move. The manufacturer's claim up to a 30% reduction in fat after a 20 minute treatment.
I use it
After trying it myself I believe it, I am almost sixty and I can see my abs. My preferred method would be laser lipo, until I have close to the results I want. Then cavitation to remove the rest and tighten the skin.
Other options
Treatments to remove stretch marks and excess fat, body
Double chin sculpting unwanted fat deposits gone
Tummy tuck skin tightening stretch marks
and much more
What we don't do
surgical tummy tuck procedure
traditional liposuction patients
plastic surgery no plastics here
breast augmentation cosmetic surgery patients
the diet and exercise for you
We offer you a consultation for free, book here or over the phone. We make it easy to come and see us with stacks of mostly three hour free parking next to us. We have online books and over the phone.
Frequently asked questions can be found below.
Top 10 benefits losing fatty tissue vs lipo laser near me
Top 10 benefits losing fatty tissue vs lipo laser near me. A great page to read about our 3rd generation liposuction laser. Great results in a safe and effective treatment.
Service Type: Complimentary consultation
Currency: AUD
Will it be quick to find parking?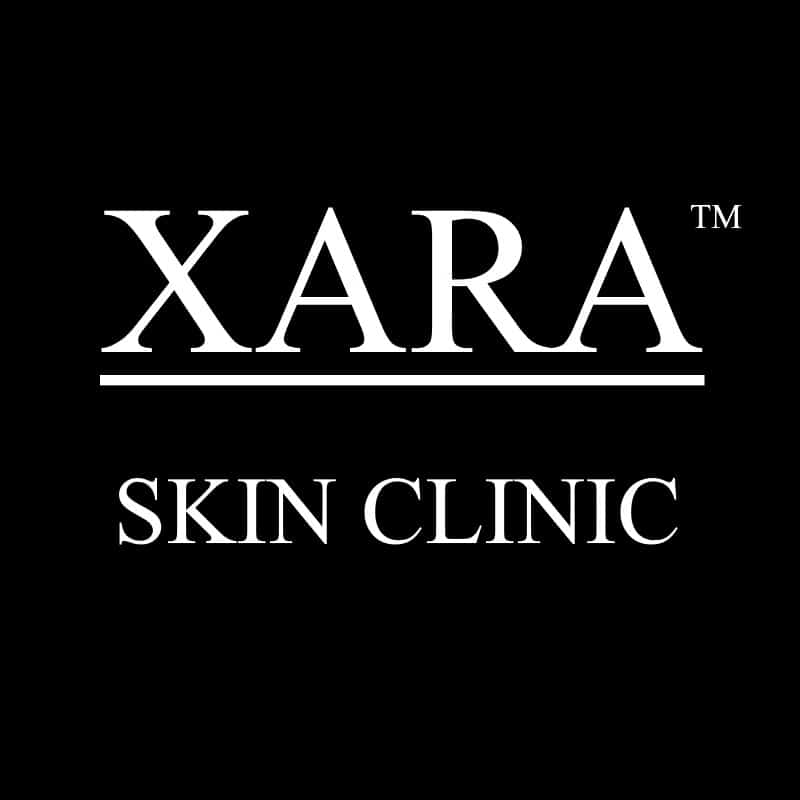 Yes, just head to The Canopy across the street from us.
You don't have a medical team medical grade cosmetic injectables anti wrinkle injection dermal fillers lip fillers?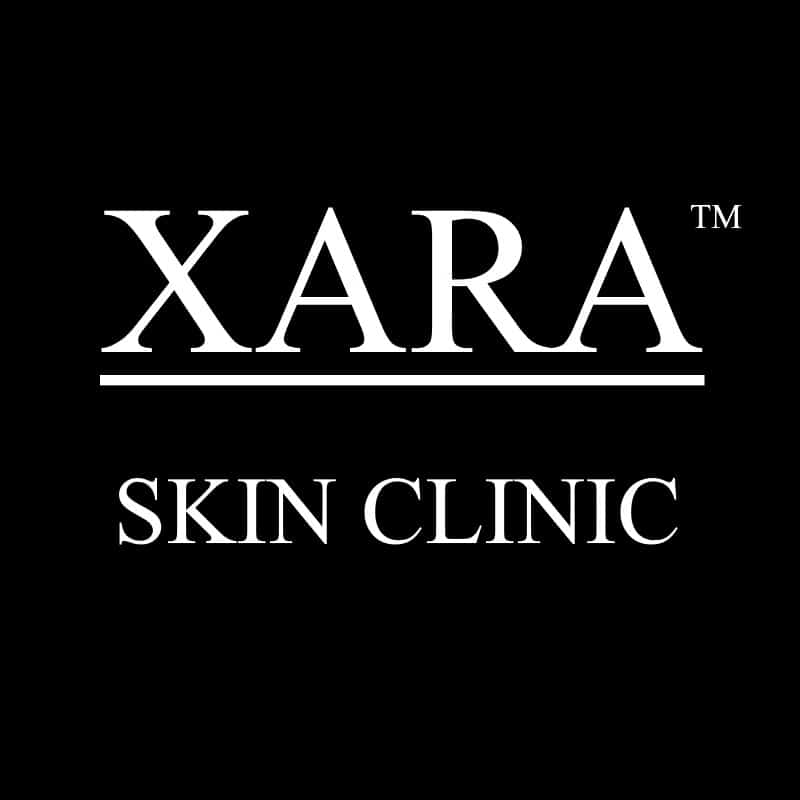 Because we have much better treatments for you that tighten the skin and stimulate collagen and elastin. Resulting in expression lines wrinkles disappearing.