!-- Facebook Pixel Code -->
Top 10 benefits of fat freezing Sydney lose weight fast
The above photo is a before and after of freezing fat followed by fat cavitation the same day, real person, no exercise, no photoshop
Top 10 benefits of fat freezing Sydney lose weight fast
Fat freezing vs weight loss –  Top 10 benefits of freezing fat . Are you not sure what treatment is most effective for losing weight? If you ask me which is the best and most effect treatments to remove fat I would say it depends. If you asked me two weeks ago I would have said freezing fat or fat cavitation. Now, after getting our 3rd generation laser liposuction machine I would say, generally laser liposuction. Now why do I say generally, well they all work differently can can be more effective for different people.
Freezing fat
The body contouring unwanted fat treatment takes between 30 minutes and 45 minutes.
We place a high quality freeze membrane on the area
A freezing fat cup is applied to area and suction is applied
Under computer control the machine heats the area to the area to improve circulation
Controlled cooling and heating is applied for the duration of the treatment
Post treatment, we massage the area to improve circulation
Done.
Over a period of a few weeks the body removes the dead fat cells. The results are body loss of fat  of between 25 and 30% in the treated area or treatment area **.
Top 10 benefits of freezing fat

Great results after a few weeks, diet and exercise optional
It's nasty to cells that were used to store fat
No gym, no training body sculpting
Spot loss of fat can treat outer thighs
Removing cells that stored from stubborn areas
Gets rid of fat where you want it gone
Moves fat from stubborn or hard to move areas
No diet and exercise to get rid of stubborn pockets of fat
Double chin removal chin sculpting love handles
Remove body fat non surgical in the treatment area
Long term fat cell removal of excess fat from outer thighs
It's a safe and effective treatment to remove fat
It's the non surgical alternative to liposuction
Computer controlled for safety clinically proven
Little or no side effects from chin sculpting
The excess fat cells are killed in the fat layer
No risk of sports injuries helping you towards a healthy weight
It's low cost, real results
Draw backs
You need a reasonable amount of fat for it to be effective. Poor quality freezing fat membrane can results in marking of the skin from cold burns. We use top quality membranes to prevent this happening. Let us help you remove those pockets of fat with our body sculpting and skin tightening treatments.
Lose weight fast
Compared to the traditional method of losing weight, dieting, workouts etc. Freezing fat cool sculpting treatment is the easy road to a reduction in fat and is a fantastic way to remove stubborn fat.  It helps if you are exercise, so the body doesn't use the dead cells user to store fat to create new fat cells. Freezing fat cool sculpting procedure is an effect method of removing unwanted cells that were used to store fat rather than just shrinking the fat cells. It is quick compared to going to the gym. It is effective.
** These are manufacturers claims not ours, our experience confirms the manufacturers claims. Different people get different results.
We offer you a free consultation, book online or over the phone. While you are here have a look at our LED light therapy special on the specials page.
Frequently asked questions
Q. Does freezing fat work?
A. Yes it does, you can tell because after a few days you will notice more poo.
Q. does it hurt?
A. No it does not, many customers fall asleep.
Q. Where do the fat cells that died go?
A. The lymphatic system takes care of them and recycles or removes them.
Other wonderful treatments
diode laser hair removal
and much more
Top 10 benefits of freezing fat Sydney lose weight fast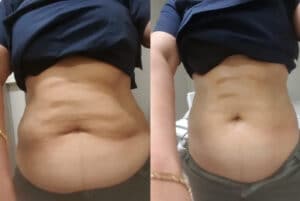 Top 10 benefits of freezing fat Sydney lose weight fast, not sure what is the best and most effective weight loss treatment for you? Well why not book in?
Service Type: Free consultations
Currency: AUD